Saturday, February 25, 2012
By Carkhabri Team
Buy Diesel car if you drive more than 1500 kms pm, else prefer a petrol car
The craze for diesel cars is definitely on the rise and everybody is after whatever is in diesel. Nissan Micra was launched in petrol, it didn't pick up and with the Micra diesel launch the sales zoomed ahead. Similar is the story with Nissan Sunny sedan. These are only couple of examples and there are innumerable others. And why not when the per kilometer running cost of a diesel car is far less than a petrol car. Especially in a scenario when the petrol prices take a sharp hike and diesel prices increases at snail's pace. But is it really wise to go for a diesel car rather than a petrol one. Let check it out and reason it out clearly.

Demand for diesel driven cars is obvious when the difference in the price of petro and diesel is as high as Rs 25. Equally, due to the prevailing conditions, over 45% of the total cars sold in 2015-16 will be diesel cars. The share is currently 36%. However, the rate may take a reverse trend as the government is thinking on increasing the tax on diesel cars in India. With this in force perhaps after the budget, diesel cars will be more costlier than their petrol counterparts. As per experts, diesel car prices will shoot by Rs 60,000 to Rs 80,000 post the new taxing.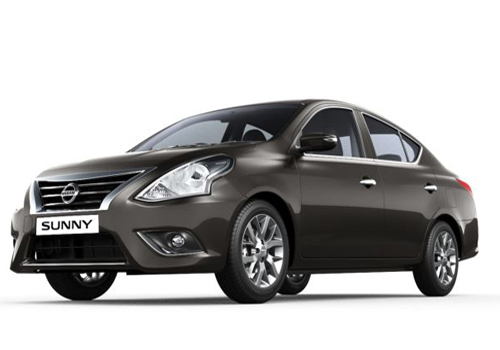 Meanwhile, some car makers such as Chevrolet that had launched Chevrolet Cruze sedan in only diesel make is seriously thinking of bringing in the petrol sibling in India. Similarly Renault Pulse diesel will soon be joined by its petrol sibling.

So what is the call? What should one buy? A diesel or a petrol car. The funda is simply in the per day run you do. If you need to travel more than 50 kms in your car daily, a diesel is the obvious answer for you. However if you intend to take out your car once in a week for outing with the family or you have a monthly run less than 800-900 kms per month than a petrol car is what you should buy.

In addition to this funda, there is a calculation behind it. It goes like this. Suppose a user 'A' buys a Maruti Swift Diesel for Rs 6.10 lakh and the user drives it for 1500 kms every month. While another user 'B' buys a Swift Petrol for Rs 5 lakh. Both the users keep their cars for 5 years.

After the said period both set out sell their car. Both manage to sell their car at Rs 3 lakh then as per the calculation based on amount spent on fuel during the five years and the resale value, A who has bought and sold a diesel car will be at profit compared to B. Thus, if you have more running per month, prefer a diesel over petrol.