Thursday, February 16, 2012
By CarKhabri Team
Car discounts in February 2012
The leading auto brands have announced the alluring car discounts over the various models in the month of February, 2012. Struggling with the slowing down of the car demands and rising inventory the car manufacturers are offering the heavy discount (upto 20 percent) for the Indian buyers.

The domestic car makers, Maruti Suzuki and Tata Motors have placed the several models on the sale carrying the discounts from Rs.15, 000 to Rs.65, 000 with the minimum down payment of Rs.5,000 onwards. With the end of the financial year 2011-12 and forthcoming budget companies have announced this month as the delightful 'Fabulous February' for the customers.

The India's most popular hatchback, Maruti Alto is now available at the discount of Rs.51, 000 and down payment of Rs.4, 999 only. The buyers will get the free car insurance as well. One of the best selling hatchbacks, Maruti Alto K10 comes with the discount tag of Rs.55, 000 and initial deposit of Rs.8, 999. The petrol variant of Maruti Ritz has been marked with the discount of Rs.33, 000.

The Maruti Wagon R, Maruti A-Star and Maruti Estilo are available with the cash profit of Rs.65, 000, Rs.42, 000 and Rs.44, 000 respectively. The luxurious sedan Maruti SX4 comes at the discount of Rs.44, 000 and an affordable initial payment.

With an intention to increase the footfalls of the buyers, company has covered the all segments including the country's most popular 'Maruti 800' at the discount rate of Rs.19, 000. The Maruti Eeco and Maruti Omni from the compact van segment are now available to buyers at the discount of Rs.15, 000 and Rs.18, 000 respectively, along with the perk of free insurance and mere down payment.

Similarly, the leading domestic automaker 'Tata Motors' seems following the same discount strategy to cope-up with the current odd market equations. The Tata Indica hatchback carries the attractive discount of Rs.30, 000, summing-up the cash profit of Rs.10, 000 and exchange bonus of Rs.20, 000.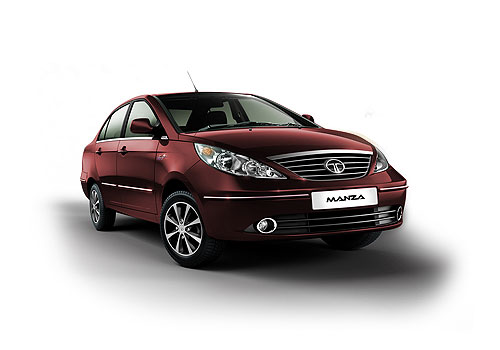 The Tata Vista hatchback & Tata Indigo eCs sedan come with the discount of Rs.30, 000 along with the exchange benefit of Rs.20, 000 and cash margin of Rs.10, 000. On the other side, the Tata Manza sedan has got the beefy discount of Rs.40, 000 including the cash & exchange profit of Rs.20,000.