Thursday, January 12, 2012
By Shilpa Chopra
BMW Mini makes big bang with 100 Bookings in just 6 days
The iconic luxury automaker, BMW has remarkable manifestation with the launch of all new BMW Mini in the recently wrapped 2012 Auto Expo. Company has received 100 bookings within six days after its official launch in Indian market, which is indeed a massive response from the car enthusiasts. Its unique vintage look with high-class upholstery and sophistication have been the factor to grab the attention and turned it into success.

As per the rumours, this majestic luxury will hit the Indian roads by the month of April 2012. The official sources revealed that the company is expecting to sell around 200 units in the very first year. The Mini Cooper S Countryman SUV and Mini Cooper convertible variants are high on demand models with the huge advance booking for several months.

All Mini variants will be exclusively sold through three car dealers including Deutsche Motoren and Bird Automotive in New Delhi and Infinity Cars in Mumbai, imported as the Completely Built Units (CBUs).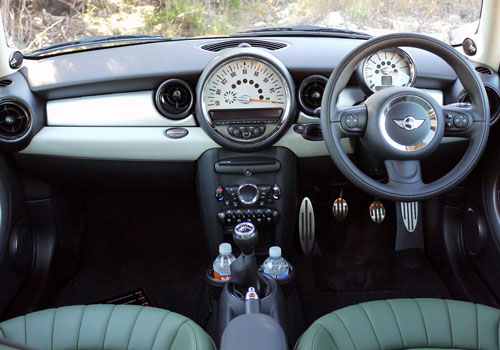 The four variants were showcased in the event including the Mini Cooper (Rs.24.5 lakh), Mini Cooper S (Rs.27.9 lakh), Mini Cooper Convertible (Rs.29.9 lakh) and Mini Cooper S Countryman (Rs.31.99 lakh). Initially, Mini Cooper and Mini Cooper S will be available for the Indian buyers.