Tuesday, April 17, 2012
By Manoj Kumawat
Chevrolet Sail, new Captiva, Enjoy launch – hectic schedule for Chevrolet this year
Chevrolet India will have a busy schedule this year. The activity has already begun with the launch of Chevrolet Tavera Neo 3 BSIV, there are more to come. Starting with the Chinese offering Chevrolet SAIL hatchback, the American car maker will be pitching in the new version of its SUV Captiva and a Sail sister Sail sedan along with the Chevrolet Enjoy MPV to take on recently launched Maruti Ertiga. All this happening is expected to start in the month of June – July and most of the launches have been scheduled in the third quarter or some time near Diwali.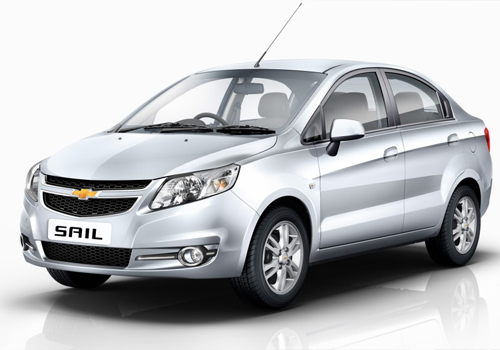 Where the Chevrolet SAIC partnership product Sail hatchback is expected to be priced around Rs 5 lakh and is believed to be launched in June-July setting a trend in the premium hatchback segment. The Chevrolet Sail will be giving a straight fight to Maruti Swift, Renault Pulse, Nissan Micra, Skoda Fabia and the likes in the segment. Expected to be available in diesel and petrol options, the hatchback could also be priced as expected. Next in series will be the facelift of the SUV Chevrolet Captiva. That Captiva is awaiting a sincere facelift and a new world class design is awaited.

Furthermore, the Chevrolet MPV Enjoy is what Indian car buyers will also be eagerly waiting for. Hoped to be priced around Rs 8 lakh, the seven seater MPV will have all the features to snatch the share of Toyota Innova. However, Chevrolet will be studying hard to price it well so that it may not hamper Chevrolet Tavera sales. Besides the Innova, the Enjoy MPV will also be a worrywart for Maruti Ertiga as being big in size and high on features, the earlier is expected to have an edge over the latter. However, being a Maruti car Ertiga will have an upper hand. The Sail sedan which will be just the kind of avatar as Tata Indigo is to Tata Indica so will be the Sail sedan to Sail hatchback. Expected to be priced around Rs 6 lakh, the Sail sedan will be launched around Diwali this year.
See More Auto Expo Pictures