Friday, April 27, 2012
By Shilpa Chopra
Ford to launch new small cars in India, all-new hatch, compact SUV, MPV on their way
Ford India that has Ford Figo as a sole small car offering in India is soon to add more small cars to its portfolio in the next three years, says a recent report. As per the information, the Ford small car will be smaller in price as well as size than the Ford Figo. In addition to this, a premium hatchback Ford Focus which is a to be rival of premium hatchbacks in India will also be added to the line up. The small car Ford Focus will be placed well above the Figo hatch and in all probability will have premium sedan features. The new Ford Focus based hatchback is expected to make the premium hatchback segment hot and hotter.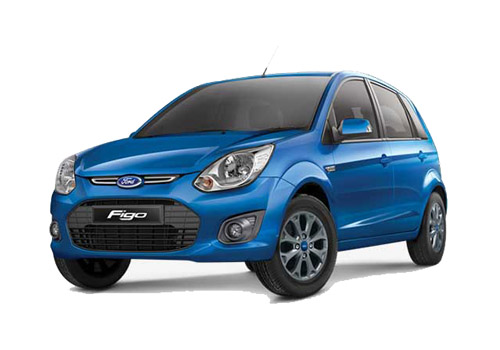 For Ford India as well the market is now hatchback driven and now that the American car maker has decided to take on this segment by storm, it seems that there will be some worth additions to the segment in the form of Ford Focus and new Ford small car. Besides this, the Indian car market is also upbeat with reports suggesting that there will be a Ford Fiesta hatchback coming its way to India. The entry of compact SUV EcoSport is highly anticipated indeed.

In fact targeting India and China is a strategy that almost all the car makers are working on besides Ford. Furthermore, Ford Fiesta firmly handling the sedan segment and its gets hot with the recent addition of the automatic version of Fiesta. With the small car in and the Ford Ecosport also in, Ford will be able to cater to all the segment quite well in India. Whereas Ford Figo is taking care of hatchback segment, Ford Fiesta of the sedan and Ford Endeavour of the SUV segment, Ford B Max MPV is also anticipated in India to complete the portfolio.