Tuesday, November 03, 2015
By Kamal Swami
Volkswagen to launch Beetle in India soon
It is rumoured that the German car maker Volkswagen will soon make a revert of its iconic hatchback Beetle in the Indian Car Market by end of year as auto giant has imported several units of same. The small car quickly gets one's consideration because of its one of a kind shape. Two-seater hatchback was earlier introduced in market in the year 2009 but was later discontinued in the year 2013.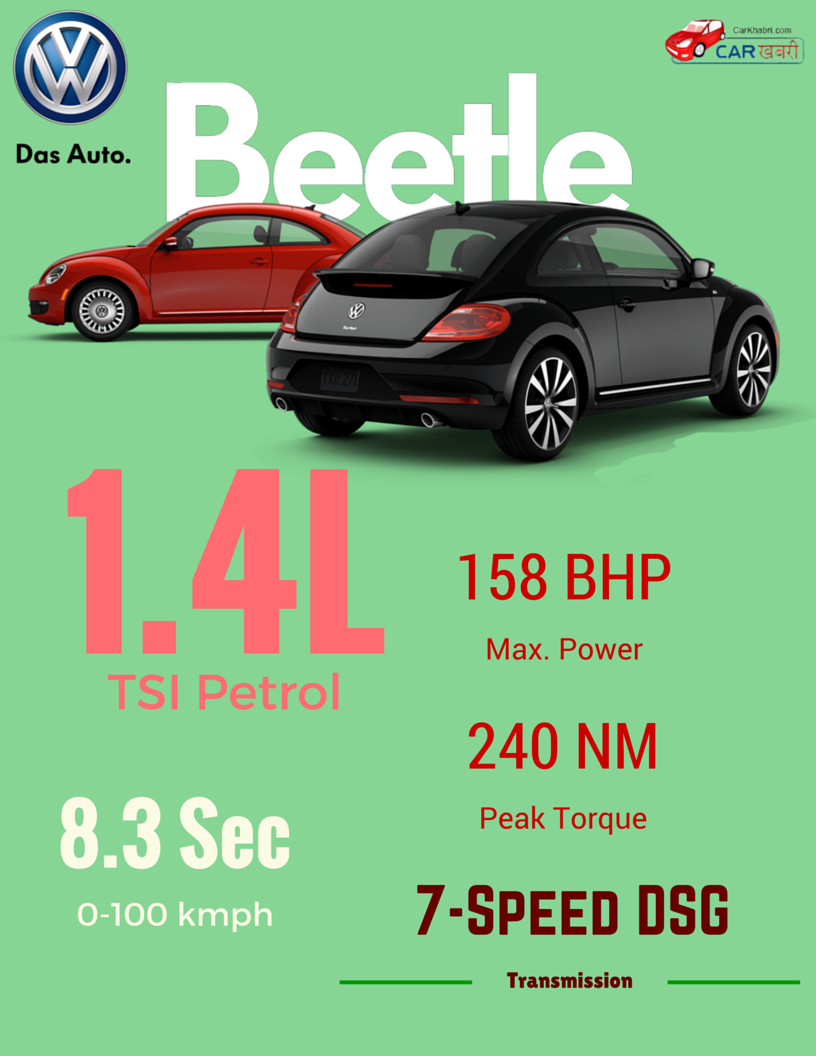 The third generation hatchback will be powered by 1.4-liter TSI petrol engine boosting the power of 158bhp and a peak torque of 240Nm. Power will be transmitted to the front wheels via seven speed DSG gearbox. It is claimed to achieve the speed from 0-100 kmph in 8.3 seconds. It is reported that compay has discontinued it erstwhile engine, configuration of 2.0L four-cylinder engine, generating power of 114bhp and a torque of 172Nm.
The new two door hatchback will be brought into the country via the CBU route and will then contend with the likes of Mercedes-Benz A-Class, BMW 1 Series, Mini Cooper and the Fiat 595 Competizione.