15-May-2012
By Mahinder
Price: 9,03,800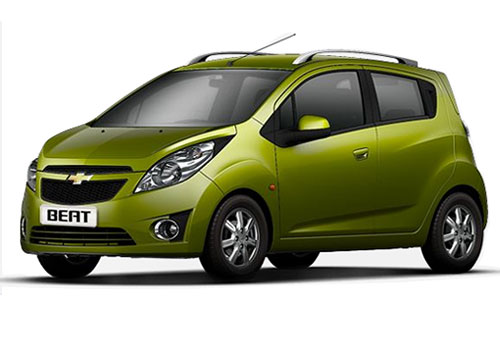 Beat, except mileage nothing will impress you
Pros : Mileage of 21 kmpl
Cons : compact interior, cheap quality build, driver seat
Hello, today I am going to share a real story of my friends Chevrolet Beat Diesel LT Option. He bought Beat Diesel when the diesel model of this car was newly launched. We went on the highway to check its mileage. We were amazed to notice that mileage of newly purchased Beat diesel was around 21 – 22 kmpl. I got on the driver's seat and I felt that this car has got many drawbacks. First of all, the driver's seat is itself the most troubling part of the car. The seat is not all well-adjusted and lacks comforts.

Power steering is good, but again the acceleration is poor. Although, the overall look of this car is somewhat impressive. But looks alike a Chinese electric car that could be shattered in one accident. And interestingly, the front bumper of this car got a big dent and fell down from the left side when my friend just touched his car to another car. If you want to check more about its poor quality build, just open the hood of this car and you could feel how light the bonnet cover is. If I could have been the buyer, I might not have thought of buying Chevrolet Beat. Rather, I could have opted for a stronger car like the Alto or Wagon R.

Those who are planning to buy a Chevrolet Beat just give a sight to what I have written above. And then take the test drive. I am sure that you yourself will drop the plan of buying it. In the end, I would say that "All that glitters is not gold". Think and then make the decision of purchase.