13-Apr-2012
By Tarun
Price: 9,03,800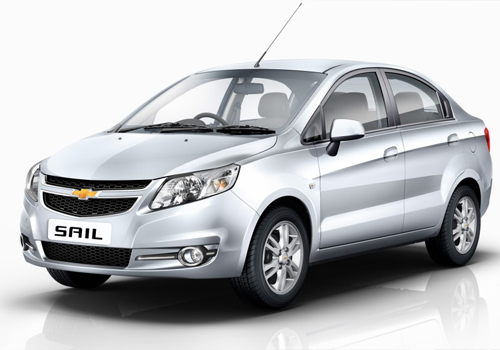 Chevrolet Sail – A good replacement for Chevy Aveo
Pros : Looks like Chevrolet Cruze, would be available in diesel and petrol both
Cons : Can't say it so early
I am planning to buy a sedan by end of the year, but as of now I am unable to decide which car shall I opt. Dzire seems to be a quite common model and a car like Manza is not a worthy product. I am eyeing to buy the Chevrolet Sail sedan that looks much alike its elder brother Chevrolet Cruze. Undoubtedly, the looks of this car are much pretty that its same segment Chevrolet car, the Aveo. I would not expect Sail sedan to get a poor response like Chevrolet Aveo. No doubt, the looks of Chevrolet Aveo are good, but its resale value and drivability is not all impressive.

To check the handling of Chevrolet Sail sedan we will have to wait till the car is launched in the Indian market. But yes, the good news is that Sail sedan is anticipated to arrive in both petrol and diesel in-line options. It is supposed to carry 1.4 liter petrol engine and 1.3 liter diesel engine. On the other hand, the currently available Chevrolet Aveo sedan is only available in petrol and CNG options.

It is not yet confirmed what all features it would carry, but yes one thing is sure that this car will have necessary features like CD Player, Power Steering, Power Windows, Climate Control AC, Central Locking etc. I am bit worried about the price tag of this car. It is expected that Chevrolet Sail would be avail in the range of Rs. 7 – 8 lakhs. I would be happy if the company avails it at the nominal price of Rs. 6 – 6.5 lakh. For the drawbacks, we will have to wait for the test drive of this car.