14-Mar-2012
By Priya
Price: 9,03,800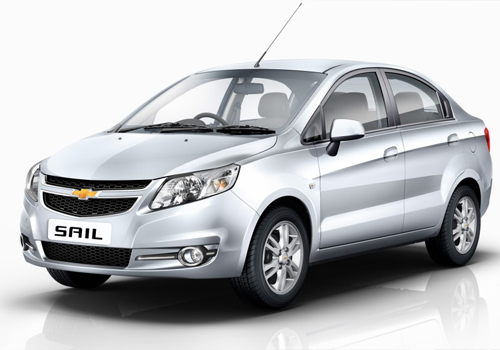 Chevrolet Sail can't do as the i20 and Dzire
Pros : Chevrolet warranty package can be the only benefit for the buyers
Cons : Brand value
Finally, the car maker Chevrolet has declared to launch the hatchback and sedan versions of Sail, this year. Well, honestly I feel that the hatchback Sail and sedan Sail would not be as efficient as the Hyundai i20 and the Maruti Swift Dzire. First of all, a buyer like me would hesitate to buy a brand like Chevrolet that has no brand value in the Indian auto market. Except Chevrolet Cruze, the response of other Chevrolet sedans has been extremely poor. Sedans like Chevrolet Aveo, Chevrolet Optra and Chevrolet Optra Magnum are rarely seen on the streets, so how can you expect that a sedan like Sail from the same brand can create a history like Maruti Swift Dzire.

No doubt, this GM subsidiary does a lot of effort on the marketing parameters, but they should also understand that the Indians really prefer a tough, rigid and durable product. I appreciate that the company is giving free maintenance warranty of 2 to 3 years that really might prove to be a good marketing skill for cars like Chevrolet Beat and Chevrolet Spark, however, when it comes to buy a car of more than Rs. 5 lakh, buyers are more conscious of buying a brand with good resale value and enhances safety standards, rather than buying any loose product like Sail.

I found that the looks are somewhat resembling to the Cruze, but I would say results might not be as same as the Cruze. From the Chevrolet Sail pictures, it seems that the interiors are worst than the Toyota Etios. I am also worried if the hatchback Sail would be able to compete with some fabulous hatchbacks like Volkswagen Polo, Maruti Swift, Hyundai i20 and Honda Brio.