30-Oct-2012
By Ram
Price: 9,03,800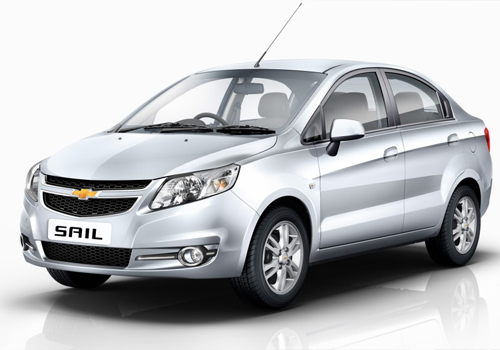 Chevrolet Sail test drive says it all!
Pros : beautiful design, feature packed, high mileage
Cons : none
I have been thinking of becoming the proud owner of the new and impressive product by the company of General Motors, Chevrolet. The name of my car is Chevrolet Sail. I have taken a personal test drive and I can say that it goes very well with its name, "Sail" as it delivers a very smooth driving experience. The car is also very comfortable for all the people sitting inside the car with being very smooth with the driver. I am thinking to purchase this car as soon as it comes in the market.

I wanted a stylish new sedan class car for me and my family of 4, which includes me, my wife and our two very beautiful kids. I am a businessman in the competitive city of Gurgaon. I deal with export and import of clothes for men and women from abroad. I had been dreaming of buying a new car since very long, but very frankly speaking, none of the cars had been successful in impressing me completely. Every car lacked something or the other, none of the cars had been proving to be a complete package. As I am a businessman and an Indian as well, I always want everything to be value for every penny which I spend on buying it. As I have already said that none of the cars have been a complete satisfactory package until I got my eyes on the car which I am thinking to own. This car seems to be very much of a complete package.

With very stylish and impressive exteriors the car also has very good interiors which are very comfortable and are packed with features. The car stole the hearts of all of my family members including me when we had gone to see it. Before it has been launched in India it was very proudly introduced to the land of China. The car had been very successful in getting a very warm welcome in there and hence in India as well. I should include here that the car has a very efficient and comfortable air conditioning system, dual color tone interiors, a very large interior storage space with as many as 24 places where I can keep my things and a highly integrated music system. The hi– tech features of the car include Bluetooth connectivity, parking assist in the rear, steering mounted controls and voice command feature. The diesel variant of car which I own also has a very impressive mileage figure of 16 to 17 km per litre in the city and 19 to 20 km per litre on the highway driving conditions.