05-Sep-2012
By Hansraaj
Price: 9,03,800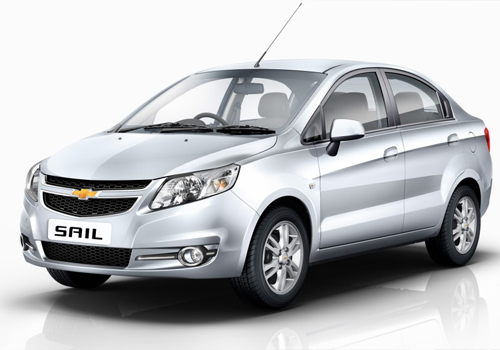 Chevrolet Sail to be cost effective
Pros : Value-for-money, mileage, comfort
Cons : Too early to predict
Lately the Indian car market witnessed the launch of many SUVs and MPVs. However, for people like us who wish to buy a new sedan, there has not been much excitement. Since Auto Expo, I am waiting for Chevrolet's new sedan called 'Sail'. The car is soon expected to launch soon and I will book it as soon as the booking starts.

Chevrolet is going to make a twin launch with the sedan and hatchback version of Sail which will replace the Aveo sisters from Indian market. Since Aveo and Aveo U-VA didn't fare well in India, Chevrolet will not repeat their shortcomings with Sail. Chevrolet Sail is expected to be a cost-effective sedan car. Sail is very popular in Japan and the Chevrolet will launch it in all emerging markets including India. GE is launching Sail with its Chinese partner SAIC. Sail sedan can undercut Toyota Etios.

General Motor's engineers have tailor-made the car for Indian needs and equipped the car with same engine as carried by Chevrolet Beat. This would be its USP as there it would attract budget Indian buyers. 1.2 litre petrol and diesel engine will roll out and I am waiting for the diesel version. If it is tuned well it might give fuel efficiency over 20 kmpl. Lookwise the car is going to be very sporty and aerodynamic features will make it swift while driving. I am expecting its interior comfort to be one of its major highlights. Since it would be a notchback version of Sail hatchback, the company will offer good space inside to differentiate between the two cars built on same platform. Even the distinctive boot will be good for storing luggage on the go.