16-Aug-2012
By Gaurav
Price: 9,03,800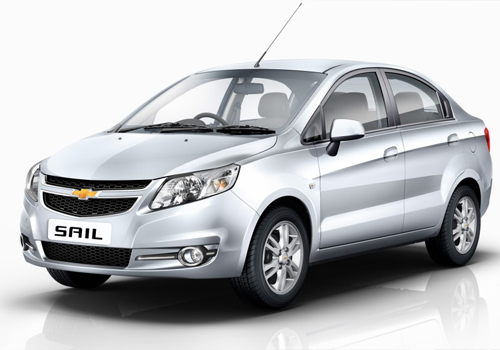 Swiftly Sail, a fresh tale
Pros : premium touch everywhere, worth buying, bold looks
Cons : awaiting for the launch, no insight now
Hello, this is Gaurav from Sikandra. In my friend circle, I am regarded as an auto expert and they use to ask me about their vehicle problems and about new vehicles to go for. A few days back, one of my pals asked me to suggest him a new car as per his needs. He wants a fuel efficient small car that serves him more bang for his buck as well.

I shortlisted some available small cars and a few upcoming car models in the country. There were several cars that could be advised namely Maruti Swift, Chevrolet Beat, Hyundai Eon, Chevrolet Sail, Mitsubishi Mirage etc. Among them Swift and Sail topped the list in terms of overall performance; however Sail's part could not be predicted as it is still to come into the scene. Then I preferred Sail over the Swift. Swift belongs to the most appreciated car's list but if you are going for a new car then it must be new altogether, not as old as hill.

Finally Chevrolet Sail hatchback was the winner and I suggest him this unseen machine. As far as my know about the car is concerned, it will be a premium car from the company which will wear next generation design, advanced interior stuff and stunning fuel economy. Both petrol and diesel engines will be on offer, thanks to the recent either fuel engine offering trend. For diesel version, favourite 1.3 litre multijet will find its place under the bonnet while the petrol version will be a 1.4 litre affair. The price bracket would be INR 5 lakh to 7 lakh which is not too high for this soon to launch car.

As per me, I gave him what he could not get from a dealer in our city and he is waiting for the launch of the car. Me too.