30-Apr-2012
By Rameshwaram
Price: 9,03,800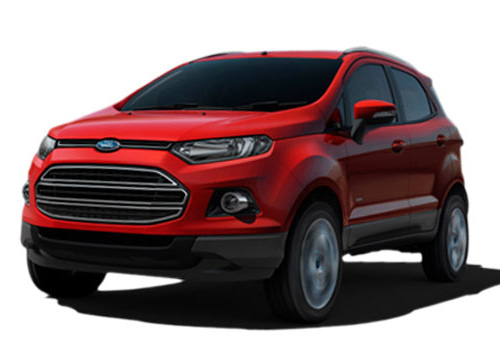 A worthy wait for Ford Ecosport
Pros : space, exterior and interiors styling, mileage
Cons : price tag
Hello folks, this is a car enthusiast named Rameshwaram from Kochi. I am a person totally in love with automobiles especially sports utility vehicle. Right now I own an aged looking Tata Sumo and my latest addiction is none other than upcoming Ford EcoSport SUV to which I wish to upgrade. Since its wonderful display at the Auto Expo, I have just fallen in love with it and eagerly waiting for its official launch in the country. After which I will be able to get one in my garage that is currently ruled by Tata Sumo.

I don't know when will the launch take place, but it seem that the Ford Ecosport launch is just underway soon, as there was much news seen on the web about its loads of awesome features. The other one in my mind is top end variant of compact SUV Premier Rio that has a superb budget price of nearly Rs 7 lakh. I just don't understand what to do; I mean should I wait for the Ecosport, or get pleased by buying what is currently available, the Premier Rio.

The reason to move to these compressed vehicles is that we have moved to smaller house, where parking space is a concern and this mammoth Sumo takes big space to park.

The two good things that might keep me waiting for Ford Ecosport would be, first its Eco Boost engine that will deliver some very good figures in mileage and on the other side its dual clutch 6 speed automatic transmission. The auto gearbox is fantastic as I had driven my friends Ford Fiesta AT some weeks back, it was a life time experience for me and the same is expected in the Ford Ecosport too, which is heartening to know. A small concern is the budget, well, if all this is made available between Rs 7 or 8 lakh than it will really nice.