17-Sep-2012
By Ishan Sareen
Price: 9,03,800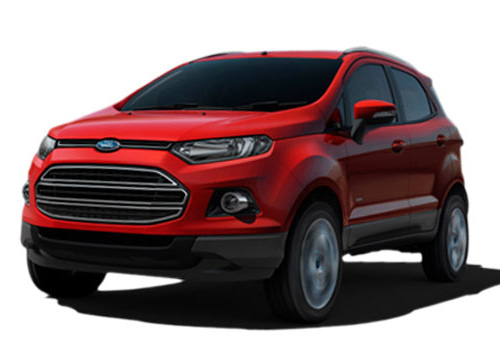 Exciting Ford EcoSport
Pros : superior appearance, comfortable interiors and diesel engine
Cons : N/A
Ford India has keeping us consumers waiting and waiting. It has been long now that Ford has been alluring us from its most awaited crossover Ford EcoSport. I have been waiting for this car since the time Ford has announced it. It attracted me when I attended the Auto Expo 2012 in New Delhi in the beginning of the year. There are many things that have been pulling me towards it. The superb looks are one of the most important points here. The company has surely put in a lot of efforts in its design and exteriors. At a single glace, EcoSport will make you mesmerize and leave you spell-bound. The front is very bold and the smooth lines that I saw on the SUV are just perfect. The rear end of the car is up to the mark and has very chic and stylized tail light. I always wanted my car to be top class in looks, and Ford EcoSport is expected to live up to my expectations.

Another highlight of Ford EcoSport that would make me buy this SUV is the diesel engine present here. The car would come with 1.0 litre of Eco Boost diesel engine that would give out good power along with a very nice mileage of 14kmpl. This mileage figure will obviously keep things easy and maintain my monthly budget as well. Lastly the interiors, Ford EcoSport appear to be scoring high on that section as well. All features like air conditioning system, rear AC vents; ABS, airbags, etc are present here.

At this moment, I am desperately waiting for Ford EcoSport to launch, so that I could buy it as soon as possible. Hopefully the price tag will not create a problem here.