01-Jun-2012
By Tanuj Sinha
Price: 9,03,800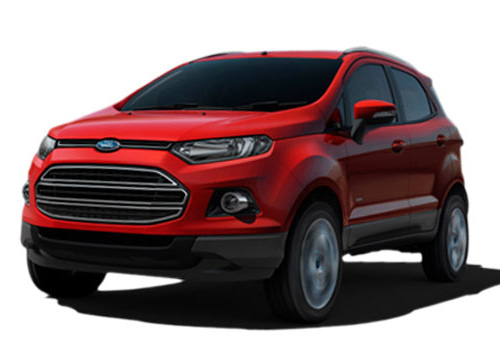 Ford Ecosport: Expecting it to be better than Ertiga
Pros : Outfit, Engine and Brand Value
Cons : Can say it after launch
Hii, recently my brother has purchased Maruti Ertiga ZDi and I am also looking forward to buy a compact MUV or SUV within this year. I have driven Ertiga diesel and I did not found it much impressive. First of all, it looks like the other Maruti hatchbacks; therefore the owner doesn't get feel of driving a MUV. On the other hand, on the online sources I have checked the details and snaps of Ford Ecosport and I am totally impressed with this upcoming SUV devil. The ground clearance of Ford Ecosport looks more enhanced than the Ertiga. The bumper curves and rear designs have got some impressions of Ford Endeavour and also look much similar to Tata Safari crossover.

My brother says that the fuel economy of Maruti Ertiga is around 16 to 19 kmpl. However, the fuel economy of Ford Ecosport is said to be much higher. Ecosport will have the 1.0 liter Ecoboost petrol engine that is said to deliver much better mileage than the Ertiga petrol. Furthermore, I have researched that Ecosport SUV would also be introduced in the 1.5 diesel engine that too will have competitive edge against the Ertiga in terms of fuel efficiency.

As a buyer, I have expectations that SUV Ecosport should be introduced at the price of Rs. 6 – 7 lakhs or at least par to Maruti Ertiga's price. I also approached the nearby dealership of Ford to inquire more about Ecosport, but they have no relevant information regarding its launch. I want buy a new car by November this year, therefore I would keep my fingers crossed that Ford Motors would launch this car as soon as possible.