21-Mar-2013
By Rajesh Pratap
Price: 9,03,800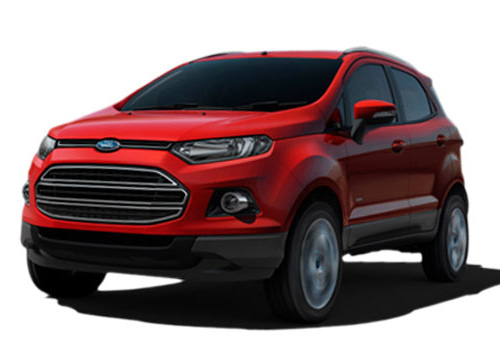 Ford Ecosport: The SUV on Steroids
Pros : pure offroader, aggressive looks, spacious, easy entry exit
Cons : pricing
This is Rajesh Pratap Singh from Bangalore, a big fan of off roaders and with the market getting all these new toys from different companies around the world the choice becomes a bit difficult. Looking forward to the launch of Ford Ecosport which is due for all these months and every time the auto sites suggesting that it is just around the corner since 2012. Three months of 2013 have almost passed with just the company starting new media campaign to draw attention and suggesting the wait maybe finally over.

Anyways one look at the SUV and you are bowled over and kind of intimidated with the open mouthed huge grille that just captures your attention and stir you to the soul even in pictures. Ford promises that you won't feel the body roll and same has been read at the auto portals with the Ford Ecosport's belly rising above 200mm The fog lamps gives a feel of gun-pod and the heavy sided wind screen gives it a war vehicle feel with add on aggression of the piercing eye style headlamps and the flared wheel arches accentuating the rugged look. With these entire exterior styling package any off-roading enthusiast will be lured and buy the SUV instantly.

The interiors are the same story as of the exteriors and stepping in and out of the vehicle easy with the right height and the ergonomics depict 360 liters of boot space just what you need to take that long journey. Ford has loaded this aggressive SUV with 1.5L diesel and 1.0L petrol with Ecoboost technology and even the option of a twin-clutch gearbox. Ford Ecosport has all the means and machine to be a fire cracker, however Ford past experiences reveal that its best of the best vehicles have crumpled under because of insensible pricing. So the American auto major needs to be very sensible and prove its intelligence when it comes to strategizing the Price like Fiesta sedan.