19-Apr-2012
By Pramod
Price: 9,03,800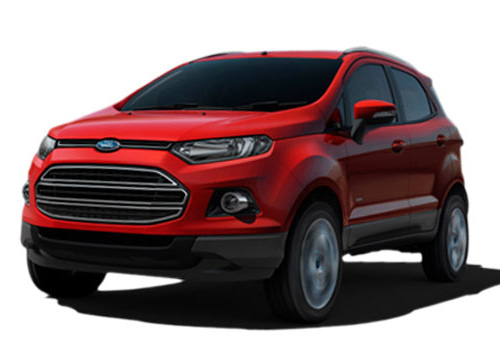 Ford Ecosport –this compact SUV is eco-friendly!
Pros : price, eco-friendly engine, good looking and sporty feel
Cons : Limited space, has to compete with other equally good compact SUV's like Duster
Ford Ecosport is the new SUV on the block. I am really looking forward towards this beast of a vehicle that might redefine the SUV concept totally in India or rather turn it upside down.

I got to see Ford Ecosport at Auto Expo 2012. Its "B2E" compact car design is acclaimed world-wide and has won accolades for Ford. The car also flaunted the new 1.0 L eco-boost petrol engine which has the potential to generate 120 PS power. The highlight of the Ecosport remains the fact that it is an eco-friendly SUV. Why it is an eco-friendly SUV? Well, clearly because its engine emits very low qualities of CO2 (just about 140 g/km).

It's not so spacious and its small size and lesser seating capacity might hinder its sales as well as popularity. But considering that demand for SUV's that need not be serving the MUV purposes only and can let Indians go off-roading is on high, the case may not exactly be so.

It happens to come right in 2012 in India and its price will also be very affordable. Ford Ecosport might just sell at an initial price of Rs. 7 lakhs (base variant). Its mileage might be around 20kmpl or so. Ford Ecosport will have to face stiff competition from other SUV's like Renault Duster and Maruti XA Alpha, which are also on verge of launch in India. On the whole, Ford Ecosport stands for its name and is something to really look forward to. The popularity and reliability of Ford will also help greatly in make it a popular car in India.