12-Oct-2012
By Raghu
Price: 9,03,800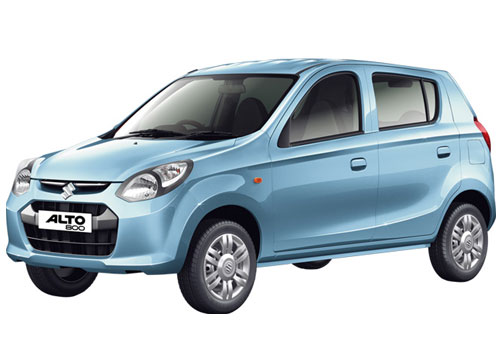 Alto 800 diesel launch……
Pros : Impressive appearance, specious, enhanced features, value for money
Cons : Costly fuel run, No diesel option
Hello all…..,

When the Maruti Alto 800 launch announcement came out I was very excited to get this enhanced feature equipped affordable small car. By many of auto portals and reliable news sources, it was reported that Alto 800 will be available in both petrol and diesel models. And I was very excited to book this. After hearing that the company is accepting bookings for this vehicle I went to the MSIL dealership asked to enquire about the Alto 800 diesel. Clearly, the dealer informed me that it is available with only choices of petrol and CNG.

Its features and specs are attractive but I feel sad to say that Maruti Alto 800 diesel is not available right now. In these days, petrol prices are touching sky and I don't want to go for petrol one. My budget is also around tinny like Rs 2.50 lakh and I want to buy a new small car with diesel engine, but the Alto 800 is not offering this option. On the other hand, launch of the Tata Nano diesel has also been delayed till next year.

Finally, I want to say that if the company launches Alto 800 diesel avatar by near future, than I can wait for it. Because it will become affordable, fuel efficient and value for money. MSIL, pls launch the diesel version ASAP because I believe that not only me but also many other customers are seeking to get this car with diesel heart.