15-Oct-2012
By Ruchika
Price: 9,03,800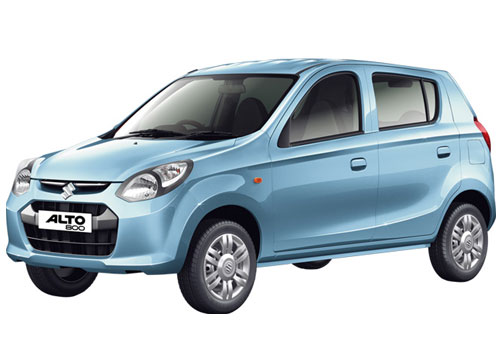 Maruti Alto 800- The Upgraded Version of Alto
Pros : spacious, nice fuel economy, performance
Cons : none
Hello mates! This is Ruchika from Mumbai. I have recently booked Maruti Alto 800 which is the upcoming model of Maruti Alto. I want to tell to all that Maruti Alto is very different from the former version. I have Maruti Zen and the car is really a liability for me. So much maintenance, fuel and other problems make it hectic for me. I thought that taking a car will help me, save my time and will be a comfort but it's really not so.

I have searched a lot about Maruti Alto 800 to assure myself before booking it. Now I don't want any nuisance in my life due to a car. Maruti Alto 800 is a car of low budget of Rs 2 to 3 lakh with great ease. The car is going to be launched on tomorrow. The car will give a tough competition to its arch rivals Hyundai Eon and Tata Nano. At the festive season the car is going to earn huge profits for the company. With some modern features the car has a little raised model and looks very spacious from inside.

This car has 2 versions, the petrol and the LPG. Since I have booked LPG, it will save my lot of money. Petrol engine is powered by 796 cc power engine which delivers a mileage of 16 kmpl on city roads and 20 kmpl on highways. The car can reach from 0 to 100 kmph in 21 seconds. The LPG version is also powered by 796 cc engine which gives a nice mileage of 18 kmpg on city roads and 21 kmph on the highways. It can even attain the pickup of 0 to 100 kmph in 21 seconds.