09-Mar-2012
By Srinath
Price: 9,03,800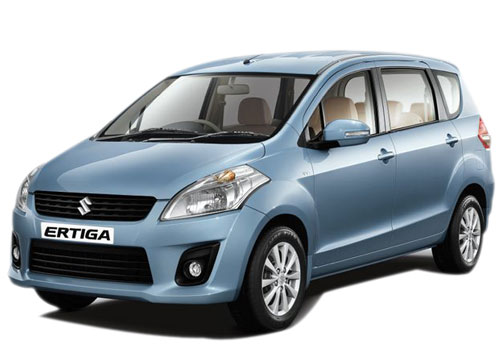 Maruti Ertiga – A perfect family MUV
Pros : brand name and big interiors
Cons : Still the design is old looking
Maruti Ertiga, when I first heard this name it sounded a bit wearied to me. Soon after hearing that it is an upcoming MPV in the Maruti Suzuki's India portfolio, the news became even more disappointing. No offence should be taken here as I earlier had a notion that Maruti is only capable of offering good products in the small car segment; however, the perception has now completely gone.

I first saw the Maruti Ertiga model at the Delhi Auto Expo 2012, where the company has announced to launch this Multi Utility Vehicle in the month of March. The most surprising factors of this vehicle for me are its speculated pricing range and its considerably higher fuel economy. When I read an article on Carkhabri that Ertiga MPV will be shelved in the price segment of Rs 6 to 9 lakh, it was totally surprising for me as I wasn't expecting it to be any lesser than then range of Rs 8 to 10 lakh. Also, a mileage of 20.77 km per liter for a mid-size multi utility vehicle is a very good mileage figure.

However, I am yet to decide upon which version I should buy as while the petrol version is speculated to come powered by a K series (K 14) 1.4 litre of petrol engine that delivers a peak power of 95 BHP at 6000 rpm along with a peak torque of 130 Nm at 4000 rpm, the diesel version of the car will come powered by a proven 1.3L multijet diesel engine, delivering a peak power of 90 BHP of power at 4000 rpm along with of 200 Nm at 1750 rpm.

The prospect of this upcoming Maruti MPV look very effective in the cost and mileage conscious Indian market as Maruti Ertiga is seems to be carrying a superb combination of low price tag, high performance, high fuel economy and high utility.