10-Apr-2012
By Sanjay
Price: 9,03,800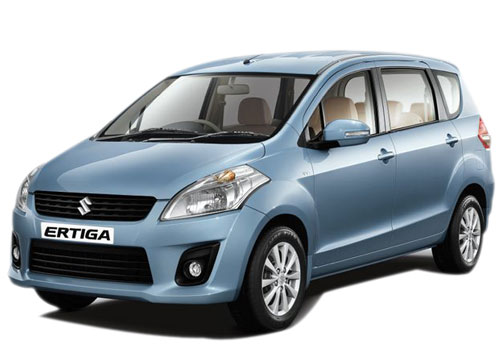 Maruti Ertiga the clear winner with its affordable price
Pros : Ertiga- Price, Style, Mileage
Cons : Ertiga- Small (5 seater), lack of accessories
I am driving Hyundai i20, a 5 seater hatchback. I haven't still made up my mind that which bigger car to buy. Two cars, Maruti Ertiga and Toyota Innova, however, are my top most choices. I have plenty of time to decide because Maruti Ertiga will launch in sometime. Anyways, by that time, I decided to check out the goods and bad of both these cars for myself. I have come across some really interesting facts that I will share with you to help you guys too in choosing the right car, if you intend to.

The diesel variants of both these cars are very differently priced. The ZDi variant (low end variant) of Ertiga comes with 1.3 L, DDIS diesel engine and delivers a 21kmpl mileage as per company claims. This variant will cost around Rs. 7 lakhs. The fuel efficiency of the car comes out to be quite decent. It can run 20.77 km/l, as per company sources and it is therefore expected that it will deliver 14-15 kmpl in the city. Maruti Ertiga MPV, despite of its lower price, has a sophisticated design, looks sporty and is custom designed for easy maneuvering on the city roads.

Toyota Innova 2.5L diesel engine has 102bhp power and gives a mileage of approximately 13.5 kmpl. Its cost goes up to 10 lakhs, straight away. The new Toyota Innova gives tough time to Ertiga because it has superior feel in terms of interiors, exterior body, strength and engine performance. It is also a safer car. For safety, the diesel car model of Innova has driver and passenger airbags.

If you are a mid-budget buyer, Maruti Ertiga that falls in a price bracket of Rs. 6-9 lakhs, is a good choice for you. In case, you are ready to stretch your boundaries and want a good-looking and safer car, then I suggest you should go for the new and powerful Toyota Innova.