20-Sep-2012
By Manish
Price: 9,03,800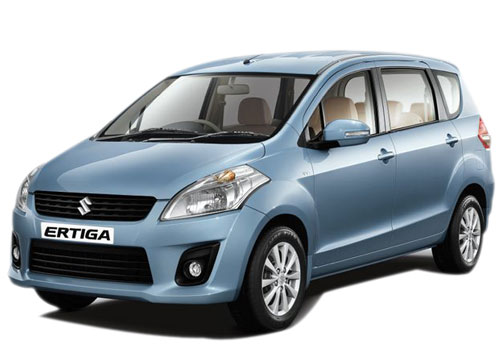 Maruti Ertiga - The Upraised Maruti
Pros : Appearance, Comfort
Cons : Under-powered and high priced
Maruti Ertiga VDI is the new upraised version of Maruti as a MPV but I am not very much satisfied with the car. Not only it is very expensive being a MPV but has a poor handling. 1248 cc diesel engine is giving a power of 90 Ps but is not that smooth to drive as compared to other hatchback. The pickup time is 15 sec with the maximum speed of 160kmph. May be because of steel wheels which if would be the alloyed ones then would have given much better drive. The 5 speed manual gearbox is not a smooth one.

The interiors and exteriors of Maruti Ertiga VDI are not at all disappointing. Exteriors are the main bullet to attract buyers which are very different from the old versions of the car. Maruti Ertiga VDI has been given more upraised bonnet which makes it look little bigger. It has all the features that all other hatch backs of different companies do. This has made it give a tough competition in market. Interiors are very much spacious and comfortable. The dual tone interiors give it a more elegant look with fabric upholstery.

The ease of power windows, powerful AC, and comfort of rear seat headrest and center arm rest make it the one of your choice. The stereo system in Maruti Ertiga VDI comprising of CD, MP3 and speakers at front and rear side of the car give the best ambience with music. The car has got common safety features as that in some other car.