19-Mar-2012
By Prashant
Price: 9,03,800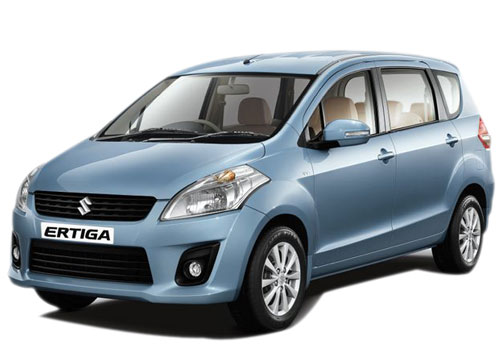 Maruti Ertiga, Welcome the economical
Pros : Maruti's low maintenance cost and looks pretty
Cons : Not yet aware with the cons so
Hi all, I am big fan of automotives and currently, I am carrying on with the automotive engineering. I would say that the car maker, Maruti Suzuki is on the buzz due to its upcoming MPV sensation, Maruti Ertiga. Ertiga can prove to be the key player for Maruti Suzuki in the large size segment cars. MPV is the most demanding segment in our country and its good that the largest car maker of the country has now targeted the MUV segment for its growth. Though, I have not seen the actual prototype of Ertiga, but from the snaps it is quite clear that this car has got a good future in India.

Expected to come in 7 seater arrangement, Maruti Ertiga can be a good competitor against cars like Toyota Innova and Chevrolet Tavera, but the company has to keep its price lesser than its rivals. I would expect Ertiga to come the price bracket of Rs. 6.5 lakh to Rs 7.5 lakh. Moreover, the company should also bless it with all exciting features like Music system, Sun-roof, Bluetooth connectivity, Power windows, Power Steering, all row AC vents, Parking Sensors etc.

This MPV fantasy is expected to come in both petrol and diesel engines, therefore, I think that it will have a decent fuel economy. Exteriors look appealing and somewhat alike the Toyota Innova and interiors too look graceful in the snaps. For two decades, Maruti has been the badge for building fabulous small cars and with Ertiga out in the market I feel that the company will have its dominance in the MUV segment too.