13-Jun-2011
By Satyam Khatri
Price: 9,03,800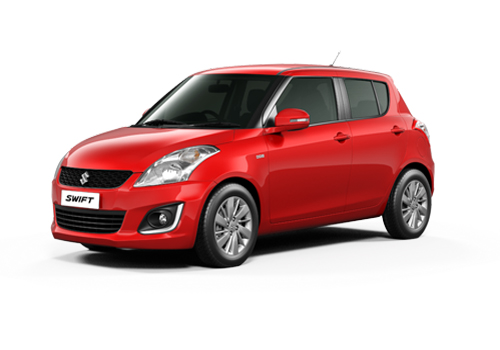 Maruti Swift is swiftly Rocking
Pros : Sleek Design, Powerful engine, nice control
Cons : Over Broadness
I am perhaps the most delighted and satisfied customers to have bought this amazing car and i have driven it now for more than 3000 kms and still can't get my eyes of it. It hasn't been much of time since i bought the car but i have taken it to places and each time it has purely and entirely lived up to my expectations. Great mileage, comfort and a rocking performance, Swift is definitely the best in my opinion. Maruti Swift is purely unmatched, amazing eye catcher and has taken the roads to its very name. The Maruti Suzuki Swift is a subcompact yet power packed drive and has 99% positive review at a stance.
Exteriors
The Car has a sturdy built, well finished curves, heavy doors and elegant front and rear dynamics. The car has a killing look with its impressive headlamps and uniquely designed tail lamps. The Swift gives a broad gigantic look from the front and is quite an eye from the rear too.
Interiors
The Car has room for enough space, broad and wide. The Dashboard is neatly finished with a well panelled music and instrument console. The Steering wheel is absolutely well positioned and the display including the speedometer, fuel gauge and other things are quite visible and huge. There is decent leg space at the back and the seats are quite comfortable giving the feel of a luxury sedan, long distances may however change the opinion because of the linen fabrics that cause fatigue. The Rear Seats lack Head rests.
Engine
The Car has a value for money engine with a good mileage performance and credibility in both the diesel and petrol variants. The petrol versions comes with a 1,197 cc rated at 85 bhp and diesel variant rests at a 1,248 cc engine with 75 bhp.
Performance
Smooth Aerodynamics, Sleek and elegant design, amazing finish, good steering control and broad tyres make Swift a dream on the roads. Amazing performance with a good mileage and leisurely drive, Swift is truly a pleasure to drive. The wheelbase is good. The only problem that the car has; is that it is too broad. The Transmission ratio is excellent and the gear box is smooth.
Conclusion
A must buy if you are looking for a car in the same segment. A Value for money and impressively satisfying in performance. Highly recommended.