21-Feb-2013
By Vijay
Price: 9,03,800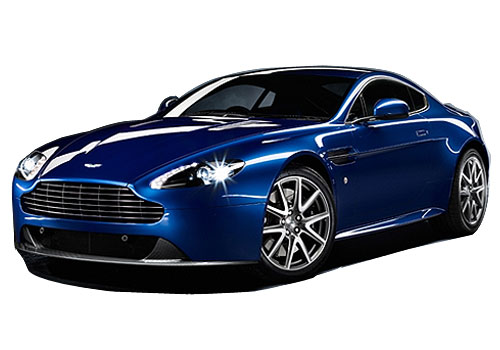 Aston Martin is a fabulous car
Pros : Amazing looks, powerful engine, world-class features
Cons : None
I am a car enthusiast and I keep myself updated on every new car launched in India. Though I am a college student, but I have a car of my own. I have a Honda CR-V that I drive to my college, otherwise there are several other cars parked on my driveway. No big deal as I come from a wealthy business family in Gujarat.
Of late I was going through several luxury cars that are not only available in India or are being imported in India, but also those cars that are renowned across the globe for their high luxury quotient. While going through these luxurious wagons I came across Aston Martin V8 Vantage S Coupe that comes for a hefty price tag. The Aston Martin V8 Vantage S Coupe price as I saw on one of the websites was quoted as INR 1, 55, 00,000. As I further read the specifications of this luxury wagon I was blown away. A powerful 4.7 litre front mid –mounted petrol engine is equipped in the car. This engine has a whopping displacement of 4735 cc and is good for a high 436 PS at 7300 Rpm and 490 Nm torque at 5000 Rpm.
This sturdy engine is mated to an automatic transmission that allows smooth driving. The fuel tank capacity is 80 kms; fuel economy offered is less at 5.9 kmpl in city conditions and 8.9 kmpl on highway. Those who can own it will not care about the fuel economy numbers as they will never buy this car for that purpose. I can only imagine sitting behind the steering wheel of this car and zooming it on a broad smooth road without a pit. It is not that I cannot buy it, but what I wanted to know is whether this is the best option at this price as other luxury cars are also available at this price. Also driving this to college would look funny to me, I would want to drive it once I become a graduate until then I will keep looking for my perfect luxury car.