06-Aug-2012
By Zoya
Price: 9,03,800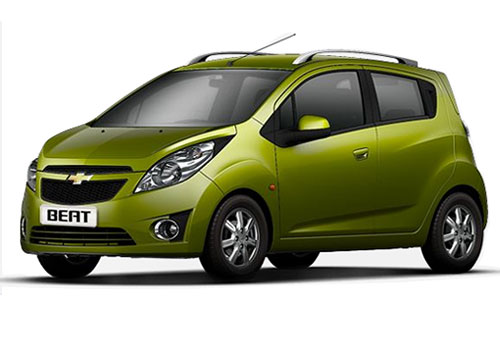 My Chevrolet beat has the best interiors!
Pros : Classy looking interiors, comfortable and spacious, fully loaded integrated stereo and automatic climate control
Cons : None
Hey everybody! This is Zoya khan from Udaipur. I am a housewife and live here with my in-laws and two kids. My husband works in Gurgaon and keeps visiting us. He has been transferred there recently only. We were using Hyundai i10 when he was here but now as he has shifted to a bigger city where distances are great, he needs the car. So he took it there. I was left here all alone so I had to do all the market work, picking and dropping kids, taking my in-laws where they want to go and a lot more. So I needed a car as well. On my friend's suggestion I purchased the Chevrolet Beat 1.2 LS LPG. As she was already using it and her experience had been quite good I had no reason to doubt her suggestion. So I purchased the same car. And trust me the car is just amazing. Not only it has a great stylish look but is also very fuel efficient and user friendly.
Especially the interiors of the car are mind-blowing. The car has a beautiful electronic blue instrument cluster which looks amazing and goes very nicely with the silvery grey interiors of the car. The car is no doubt sufficiently spacious and comfortable from inside. The stereo of the car is another surprise for the users. It is fully loaded and integrated with radio, mp3and CD player, USB and aux-in compatibility. It also has automatic climate control which is a feature I personally very much adore.
To sum-up I just can say that the car is truly superb.