05-Jan-2013
By Subhash
Price: 9,03,800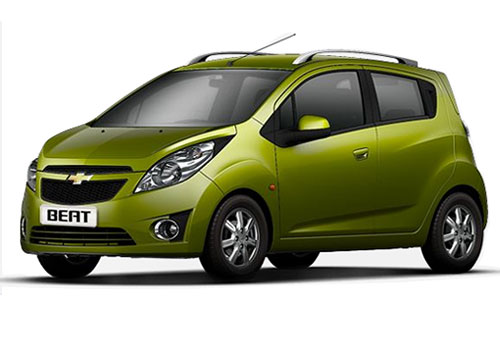 My friend's Chevrolet Beat goes to the thief!!
Pros : good looks, affordable price, great mileage, comfortable and spacious
Cons : no proper safety features, no anti-theft alarm
Not even a year had been completed since my friend had purchased a Chevrolet Beat 1.2 LS. All in our friend's circle had planned a trip to an adjoining village to our city Jaipur where one of my friends has a farmhouse. We all planned to take our own vehicles as it would be much easier for sightseeing. This one friend of mine also took his new Chevrolet Beat 1.2 LS along which he must have purchased around eight to nine months back. The car to our immense shock got stolen from his farmhouse at the same night when we reached there.

Actually the farmhouse of my friend is located in a deserted place and there is very less probability of someone coming there at night. That particular night we all had little drinks and went to sleep in our respective rooms. This friend of mine went to his car to fetch a blanket and under the influence of drinks or might be because of the tiredness and also the assurance that no one would come at such a deserted place and that too at night left the door of the driver seat open. And the very next day the car was nowhere to be seen. If the doors of the car had been closed and someone would have tried to force open the door the car must have raised an alarm because of the central locking system. So the first mistake is the carelessness done by the owner himself.

But yes here I felt that a good anti-theft alarm was indeed missing in the car and had it been there I m sure the theft could have been prevented.