02-Apr-2012
By Mridul
Price: 9,03,800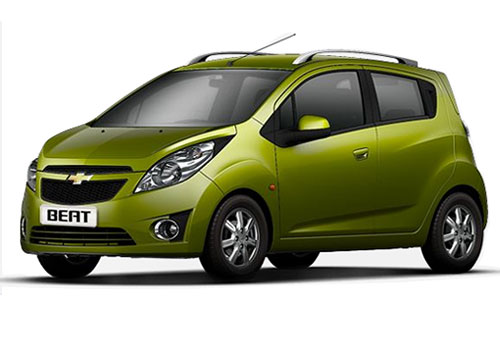 With Beat LPG, I drive longer now!!
Pros : stunning looks, good height, power steering and low fuel cost
Cons : No music system
Hi I am Mridul Jain from Jodhpur, Rajasthan. It has been five months since I bought the LPG Beat. The reason to opt the LPG variant is the day by day increasing costs of petrol. With Beat 1.2 LS LPG, my fuel expense rates have curtailed down by 50 percent. Also, the driving pleasure has not been hampered. Generally, it happens that the LPG cars don't run like the petrol cars, but the LPG Beat has got the same potential and power like a petrol running car. No matter whether you run it on LPG or Petrol, the power remains same. The appearance of Beat is much better than Santro, Wagon R and A-star. Besides this, its maintenance is also almost par to Maruti hatchbacks.

The power steering of the car is its best feature. It allows the driver turn the car in a very less turning radius. Besides this, it has got great comfort for four passengers. I think that the height of Chevrolet Beat is the maximum in its class that allows even the tall passengers to sit comfortably. I my view Chevrolet Beat is the best affordable small car for a small family. It has got the glamorous glance both from outside and inside.

I have also driven Wagon R duo and Hyundai Santro Xing, but the driving pleasure of my Chevrolet Beat is best out of all the hatchbacks. The only setback that I found in my car is the lack of CD – Player/ Music system. The company should have blessed all the LPG variants of this car with music system.