09-Oct-2012
By Madhav
Price: 9,03,800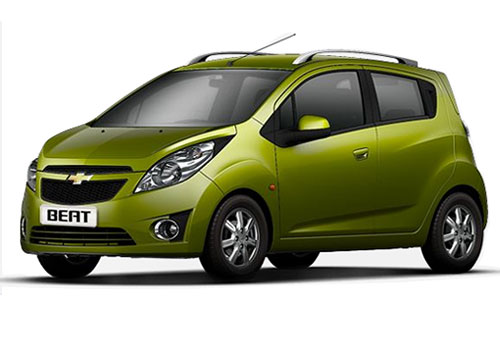 Can Chevrolet Beat prove to be a good option for me?
Pros : good looks, good AC, good cabin
Cons : low mileage
I have been planning to buy a second hand compact hatchback for myself since the last four months. And I have been very much attracted to Chevrolet Beat 1.2 LS. The second hand version of the car which I have been considering for myself fits my budget quite perfectly if I talk about the car's initial price which I am being asked for. The color which I'm getting is a shade of yellow which looks very sporty and seems outstanding amongst all the cars on the road. The cabin is very beautiful.

The AC is also very effective and works very well even in the worst of summers. The quick observation which I have made till now has been quite heart-breaking for me. And the most important feature that disappoints me is the low mileage that the car offers. The mileage of this car is very low as compared to the claims which are being made by the company. The car offers only 10-11 km per litre in the city. This figure has been very disheartening for me as this is a compact car and as a customer I expect the mileage figure of a car of this size to be a lot more than it currently offers. I want a high mileage number also because the fuel rates are constantly going up and are not showing any sign of them coming down significantly any time soon.

Apart from the low mileage figure I should say that the car has good looks and a very impressive design. But the good looks of the car can be quite deceptive and unluckily in this case they are very deceptive indeed with such a low figure as their mileage for a small car. This had been quite surprising for me as we all know about the goodwill of the car manufacturer – Chevrolet. I do not think that I will go for a small car with such low mileage. This car disappoints me very much.