18-Apr-2012
By Shekhar
Price: 9,03,800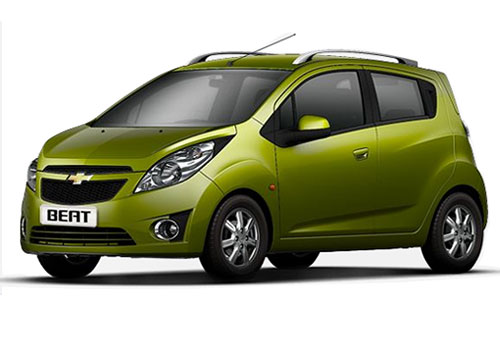 Chevrolet Beat – Promising family rider
Pros : Affordable, High performance, Sporty and Mileage
Cons : AT transmission and Music system should have been provided
When you go for a car purchase, you gotta be intelligent enough to choose it according to your needs. It has been three months since I have been driving Chevrolet Beat and I feel that it is one of the wise decisions of my life. I most often drive on highways, therefore I preferred its diesel variant and it really delivers incredible mileage of 21 – 22 kmpl.

Moreover, at the price of 5 lakhs this is the most affordable diesel car in India. Besides this, I would complement its 1.0 liter diesel engine for pumping out great power and torque. If you want to test its power go and check it on highways. One thing that disappoints me about this car is lack of Music system. Even a car like Eon at the price of 3.5 lakhs has got music system, then why did the company compromise to equip with a good CD player in LS variant. I would have appreciated if the company could have introduced it with an AT transmission as well. My wife finds it difficult to drive it with a manual transmission so in coming 2 years, the company should also plan to introduce an AT variant.

I am bit confused about certain features which I want to add in this car. First of all, I want to add music system and front fog lamps, therefore I want to know shall I approach the dealer for this or outside vendor would be ok. In addition, I also want to add sun-roof feature in this car, so would it be possible to get it added from the outside vendor itself. If any you car owners have added these additional features in your particular car, then your guidance would be much needed.