28-Feb-2012
By Kunal
Price: 9,03,800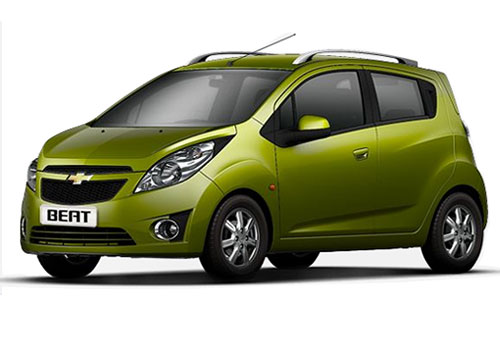 The really different Chevrolet Beat
Pros : Sporty exteriors and best in class features
Cons : Do not find any drawback
Chevrolet Beat is arguably the best small car from Chevrolet. It was launched last year in July, and it has been doing pretty well in the market. I fell for its different looks, and trusted that Chevrolet would not compromise on quality, and deliver a quality product. I wasn't wrong in guessing so, as since I've bought it, I have realized how good Chevrolet's cars are. Chevrolet Beat is not a great looking hatchback. Some people don't even like the weird look it sports. But rest of them finds it attractive, as well as stylish.

The first thing you notice when you get in the car is the amazingly good looking dashboard. The sporty tachometer and audio system make it one helluva experience. The seats are good and comfortable, but the legroom for rear passengers is not enough. The features it offers are quite good, and you don't feel to have spent around Rs. 4 lacs on this car.

Chevrolet Beat is available in both- Petrol, as well as Diesel variants. Both the variants are said to be good. I only know about the petrol Chevrolet Beat 1.2 LS variant. My Chevrolet Beat LS has been performing well and has been delivering pretty good mileage (About 14kms per litre on city roads and around 18kms per liter on highways. But, I think there is a lot of scope for improvement and Chevrolet should really think upon making those improvements and launching a second generation model soon. This would really help Chevrolet's cause of establishing a big market for itself in the country.

Everybody who has seen the car closely would surely admit that a lot creative efforts have gone in designing this car, and this should be appreciated. The bodylines and the headlamps look good. But the car looks very small from the front and from the rear. Though, it isn't that small on the inside.