11-May-2012
By Rinku
Price: 9,03,800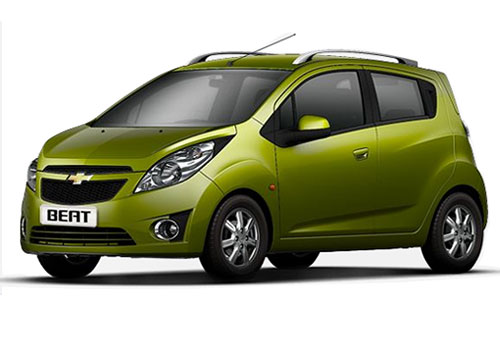 Beat in LPG!
Pros : Sporty looks, fine interiors
Cons : Lacks safety features
Well, I wanted to buy a decent car with integrated or factory installed LPG accomplice and Chevrolet Beat's 1.2 LT LPG grabbed my attention. With a desire to attain some good hatchback features and premium comfort, I bought the variant. So far it has somehow not proved to be exceptionally good rather I would say it just like any other mid- size car with LPG. I figured out recently that the performance of the car does not prove or stand out to be distinct in the segment even with its own different variants.

However with the price hike, I found it pretty sufficing with my pocket to get the LPG variant since even with a mileage under 14, it makes an equivalent efficiency with my brother's Chevrolet Beat Diesel LT option that delivers around 17 Kmpl min the city. Well there are particularly very minute details about the performance; moreover it haunts me taking the car to longer hauls since LPG is not really present in certain remote areas.

The interiors look good and the exteriors do give me something to talk about being very sporty and trendy with the scoop of the bonnet and the roof lines together with the rear scene. Also the suspension of the car is great and the steering column is extremely responsive. Although there are no precautions as far as safety is concerned. I am critical of the way Chevrolet has put a price tag that big without including ABS. Also there are certain minute problems that I am facing with the maintenance of the LPG kit and trust me it is not that easy maintaining the same. Overall I would pass on a grin and not more than that when it comes to satisfaction.