11-May-2012
By Subhash
Price: 9,03,800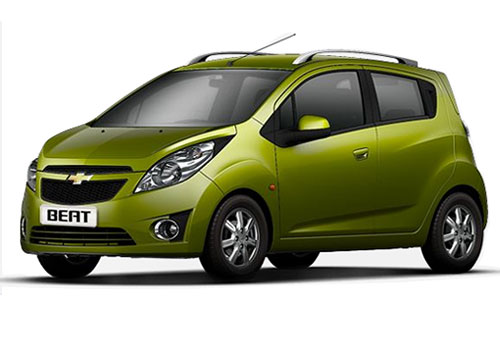 Beat; the right choice for you!
Pros : Covers all luxury hatch features, amazing mileage
Cons : Costly
Very recently I got posted in Noida and was very worried regarding my daily run from home to the office which happens to be located quite far away. So I decided to trade my existing Maruti Zen LXI for a decent and price adding to which I was keen on buying a Chevrolet Beat LT, attracted by advertisements that promised great fuel efficiency by the car. Finally I got one and while I was buying a hatch I asked myself why not go for the top variant. So forth I bought the Diesel LT Option and to my desires, it came out to be an excellent choice. The exteriors of the car might just not be the best but as soon as you enter inside it gives one hell of a an experience with fancy speculations with the terrific steering panel with mounted stereo controls together with a catchy tachometer mounted nearby. The legroom suffices very well and the headroom is ample too. Other features that I like are the spacious compartments throughput the cabin and the splendid glove box and its amazing shape. The dash comes out superb in design too.

The engine is fair enough as expected being a diesel engine, generates sufficient power and pick up. The beat comes out terrific in control while swinging the power steering and braking exceptionally through the streets of Delhi with overloaded traffic. The AC is very effective and the rest is out of the words. The only thing that I would call a negative aspect about the variant might be the cost that I don't find matching up to the plastic in the car. Overall, I finally got what I wanted, its mileage being near around 18- 19 Kmpl even in the city.