15-Jul-2011
By Kamal
Price: 9,03,800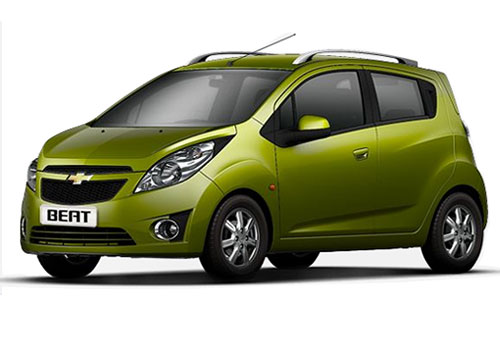 It beats all
Pros : looks, mileage
Cons : legroom
I took the test drive of Chevrolet beat and I found this car best of all other cars available in this range. the car has got pretty good looks, mileage and is comfortable. it has got the best features you can ever desire in any other hatchback. Let us discuss about the car in brief:
Exteriors:
The car is catchy because of its sporty exterior look. GM has designed the car in a very urban style to attract the youth. The stylishly designed headlamps which stretch from front to hood and rear round lamps give it a distinctive look.
Interiors:
While talking about the interiors the car is quite comfortable and handy to drive. The colour of the inside instrument panel matches the exterior colour, and quality of dashboard looks solid and good. The blue lightening in the instrument cluster gives the car a very cool look.
Engine:
Chevrolet Beat is powered by 1.2L 4 cylinder engine generating a power of 79 bhp at 6200 rpm. The car comes with a new and exciting feature of temperature control inside the engine which reduces the noise of the engine.
Safety:
The car is loaded with most of the important safety features like seat belts, dual front air bags, ABS and front and rear crumple zone. Overall beat has got 4star safety rating which is appreciable.
Fuel Economy:
Chevrolet Beat offers good mileage of 17 kmpl in city and 20 kmpl on highways.
Especial Features:
The car is available in 4 variants and exciting new colours like linen beige, green cocktail, misty lake etc.
Overall:
Overall the car is good in performance, looks and mileage and is better than other car is this range like i10, ritz and punto.