21-Mar-2012
By Raju
Price: 9,03,800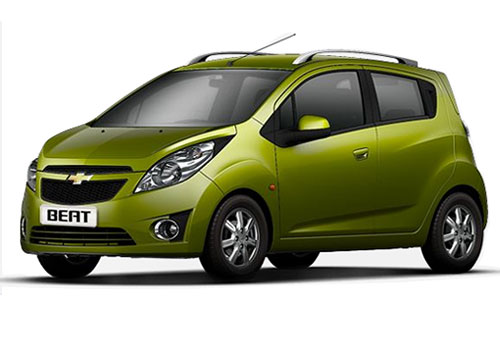 My heartbeat Chevrolet Beat
Pros : Appealing design and fantastic performance
Cons : Size is bit small
When Chevrolet Beat was launched and they began airing its advertisements on the Television, I wasn't quite sure whether to like the design of this small car, or not. I was confused till I went to Chevrolet's showroom and felt the car myself. I was looking to buy a car since quite long, and now I had decided which car I wanted to buy. Of course, I went for Chevrolet Beat. It perfectly suited my budget, my needs, my expectations, and everything. So, I just booked it a week later. I opted for the top model in Petrol version i.e. Chevrolet Beat 1.2 LT Option Pack, and it was priced around Rs. 4.84 lakh.

My Beat is powered by a 1199 cc engine that generates peak power of 79ps and maximum torque of 108nm. The engine is smooth and responsive. I have driven it on the highway and I know that it has the punch, and it can beat some other small cars. It is a perfect blend of sweet design, nice curves, powerful engine and superb handling. I have no complaints whatsoever with my Chevrolet Beat.

Chevrolet Beat, unlike other cars, is available in three versions- Petrol, Diesel and LPG. So, you can opt for whichever version suits your needs. Of course, Diesel and LPG versions are lighter on your pocket. But, I went for the Petrol version because I wanted to keep nice and smooth.

The interiors of Chevrolet Beat are nicely designed to give a sports car like feel. The RPM meter placed individually besides the tachometer takes the experience to a whole new level. Other features are also nice, but the only problem I felt Chevrolet Beat has, is the lack of space in the cabin as well as the trunk. Though, It's not that bad as compared to some other small cars.