03-Apr-2012
By Vivek
Price: 9,03,800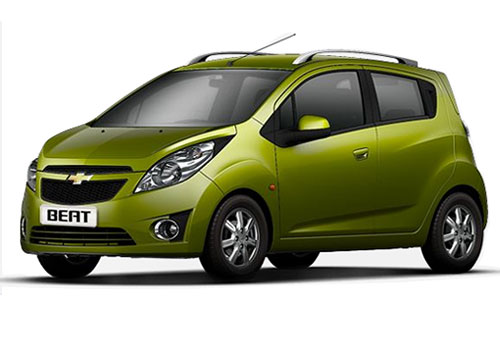 An ideal fuel economical hatch: Chevrolet Beat
Pros : Crazy and stunning look, premium features, impressive mileage
Cons : Light weight, More plastic in-built
Vivek from Surat...........personally like the styling of the Chevrolet Beat. It has crazy appearance at interior and exterior which are to be proud. Meanwhile, stylish roof Rails, Headlamps and the Fog Lamps are absolutely heart-winning. I feel that this car has perfect combination of style and new technology with very well build quality, there is nothing to complain.

After taking the Chevy Beat's test run for LT version, it had been chosen as my final selection. My booked Beat LT got in November this year and yet, there is no problem. I impressed with its very less sound and vibration. I run dally around 50km. It has also been noted as fuel efficient small car by me. It offered me around 21 kmpl of mileage without AC while during Ac on it offers over 20 kmpl of mileage.

Coming to its appearance its is to awesome, while for the interiors....lot of things to write but, I want say that I am happy with interiors and quality of plastics used which give premium feeling. With it, descent quality music system and automatic climate control is really admirable, while GPS navigation system look decent on dashboard. Smooth gear shifting, stylish steering wheel and music system sound quality rock the life. Overall, may experience about this beautiful and fuel efficient small car are better.