25-Apr-2012
By Bablu
Price: 9,03,800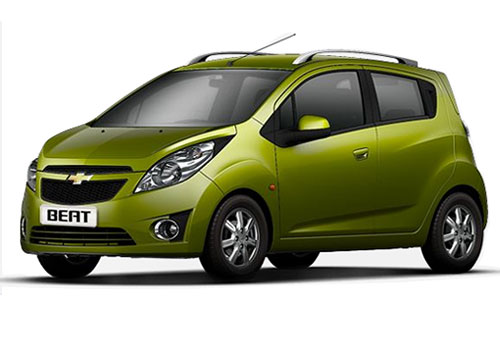 Chevrolet Beat – most likeable but confused…plz help!
Pros : Peppy engine, fun to drive especially at high speed, best in handling
Cons : Looks a bit weird, not very spacious – less rear seat space and boot space
Three is as if a storm of smart hatchbacks in the Indian auto market at this time. I wish to buy the best in the lot. I want the best hatchback and I literally mean that. I have read some really wonderful reviews of Chevrolet Beat 1.2 LT variant and this one particularly impresses me the most. Even if compared to some other good looking hatchbacks, it fares well. It has a dynamic stance, high waistline and funky grille. Its two-door appearance is interesting.

The Chevrolet car feels sharp and delightfully moves around in city traffic. Its engine gets peppier at higher rpms (say on 4500rpm). It is unbeatable in terms of handling and is very hassle-free to drive. Also, it comes with three-year or 100, 000km warranty. But then looks wise, Hyundai i10 is not far behind though I kind of dislike the so called futuristic design of Maruti Ritz. Hyundai i10 has also sold in huge numbers and is very popular car for all the right reasons.

Eh! There is so much of confusion. Your little suggestion on any aspect of the above mentioned three cars can help me greatly. I am a little fussy so even the slightest or some insignificant thing that I decipher about them can change my mind. Hey all u guys, please help me choose the best hatchback. For your convenience, I am mentioning their names with exact variants that I like most. You have to pour in some suggestions on Chevrolet Beat 1.2 LT, Hyundai i10 Magna 1.2L and Maruti Ritz LXi.