30-Apr-2012
By Suresh
Price: 9,03,800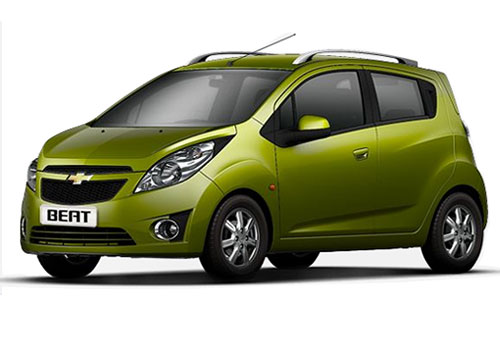 Beat, Distinctive styling at its best
Pros : looks, reasonable price, trendy interiors
Cons : mileage and nothing much
Hi everyone here, I am Suresh Bhawanpura from a small town near the capital of Uttaranchal state. I currently own Maruti Zen petrol model from last 6 years and in a mood to get myself a trendy looking hatchback. What I have short listed is either Santro Zing or Chevrolet Beat; my heart is more with Beat, to be very frank. The exterior design outside and modern interiors are just amazing and provide you with a newness every time anyone looks at it. While on the other hand Santro is no doubt a tested product, but sounds a bit boring in front of Beat, so it is ruled out.

But in my friend circle I have heard that Beat have some issues; for example, the gearshift is not that smooth, while the other concern is, it is unable to deliver the claimed mileage and takes thousands of kilometer to achieve the so called claimed mileage numbers. Moreover, the maintenance is quite heavy on pocket. Are these problems true, should I entertain them?

Well, the delight part is that I have heard Chevrolet offers free car maintenance for 3 or 5 years. And to extract the mileage, it all depends how is your driving style, and your shifting of gears from time to time, as and when required. This is I am saying because, the same problem was there with my Zen at the starting, and I use to pull out exceptional fuel efficiency then.

Also what I like about the Chevy Beat is its price point at which it falls. At this price and reasonable features one cannot expect a Chevrolet Cruze. The fun elements include tilt steering wheel, a good quality music system and power windows along with air conditioner & climate control. While the outside has sporty rear spoiler, dynamic looking roof rails, body colored ORVMs and fog lamps.