01-May-2012
By Nikhil
Price: 9,03,800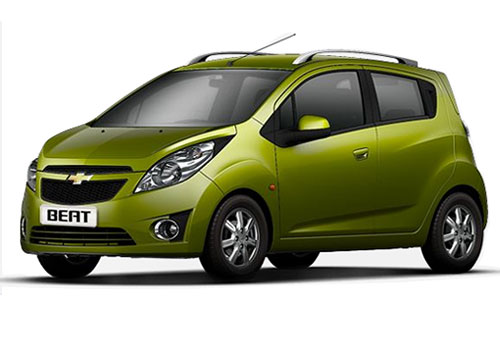 Chevrolet Beat: A proper budget car
Pros : unique styling outside, good interiors, space at rear seat, driving position
Cons : less boot space, cheap plastic
Currently I am a proud owner of my beloved Maruti 800 since last 7 years while 8th is about to start next month. Everything was going perfectly alright with my car, until last month when my neighborhood friend, brought a Chevrolet Beat Diesel. Seeing that beauty day-by-day, I find my car look age-old with its boxy design that has made be boring. And one fine day after the discussion with my family I decided to purchase a Chevrolet Beat Diesel LS model, which is budget model that is priced nearby 4.73 Lakh, here in Jhandewalan, Delhi.

I had a chance to test drive the same once and found it amazing, but with some minor flaws. The hatchback has got a glamorous and attractive looks that can make any onlooker its fan. While the interiors are trendy but the usage of plastic at dashboard could have been of better quality. Although, there is decent headroom legroom at rear row but the boot space is pretty less or somewhat nearby by Maruti 800.

While the seating position of the driver is good and commanding. With its 936cc engine it generates a good 55-57 PS along with some great torque that I do not remember.

But I got a shock when I asked my friend about the mileage as he said 12-13 kmpl. However, I had heard that it delivers a claimed mileage of more than 20 kmpl, out of which we expect to get at least 17-18 kmpl.

In order to find solution we went to the service center guy, where he politely assured us that the mileage meter will start rising after the first service and will continue to increase till the third service after the said will be achieved. In the mean time, he asked us to practice some of the efficient driving methods by means of which we can get 1-2 kmpl more than the existing.

Hence, my friend and I got a sigh of relief, and I stuck to my decision of buying it. Nevertheless I have booked it and by next 15-20 days it will be seen in my parking lot.