14-May-2012
By Dinakar
Price: 9,03,800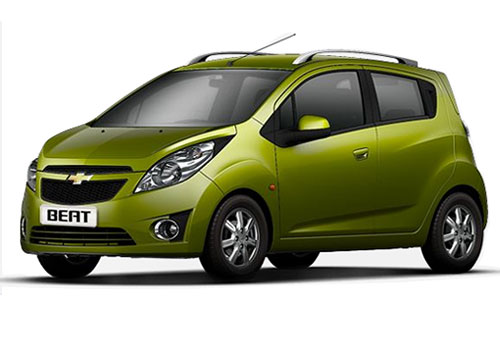 Right What I Wanted!
Pros : Affordable price, enhanced standard features, beautiful architecture and best available fuel economy
Cons : Poor engine displacement, power output marginal, congested interiors and lacks automatic transmission
Whatever I wanted to have I what I got from the Chevrolet Beat Diesel LT Option hatchback that I brought recently. This small wonder is truly a gem to my family as it hoists the flag of General Motors more prominently with the endless list of aristocracy that it renders to us. I wanted a car which could primarily fulfilled my need of being easy on pocket and here it is, Chevrolet Beat Diesel LT Option excellently reaches almost 25 km in a liter of Diesel.

Apart from this, I wanted my car to be great in looks and loaded with fascinating features. I am happy I can say, but the only negativity that it has is a small cabin space as it is very difficult for the rear passengers to sit comfortably when a tall person like me needs to push back the rear seat little backward. And something else like noisy engine and manual transmission is the demerits that I am suffering at the price of the other good factors. But everything gets hidden when I get serious complements from my fellow colleagues that Chevrolet Beat was also featured in the famous Hollywood movie- "Transformer".