03-Dec-2012
By Anushka
Price: 9,03,800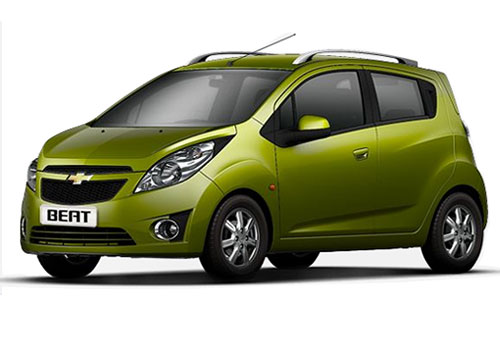 Chevrolet Beat Diesel safety concerns me
Pros : stylish, spacious, and comfortable
Cons : bad safety features
Hi people! I am Anushka from Goa and I want to tell you guys about the poor quality safety features present in Chevrolet Beat Diesel LT. Last year I bought Chevrolet Beat Diesel LT. I had many expectations from my new car and so I used to take good care of it as I just loved it. I am in a profession where time is no limit. It sometimes get very late for me to come back home. And distance between my work place and my home is no less that 20 kms. I have to drive back home all alone at night so I needed the car with good safety features in my budget.

Of course Chevrolet Beat Diesel LT was in my budget. I never had any complains about the car related to its looks and the comforts. It was a decent car. But the safety features were terrible. I have suffered a lot because of it. Firstly its brakes, which made a harsh sound whenever applied. The anti theft alarm used to ring unnecessarily. My car was famous as the car making most of the noise pollution among my friends. That was too embarrassing for me to deal with.

I sent the car to service center many times but after few months it started again. The ABS and EBD which are known to supervise the function of brakes never gave me satisfaction and I was all the time tensed about it. Whenever I used to drive above 90 kmph, the car used to loose its grip on road and I had to drop down the speed. There is no warning or alert given by the car when sometimes doors have not been closed properly. All the cars have this option but not mine. I wonder that how come such a basic function the car does not have.