08-May-2012
By Jyoti
Price: 9,03,800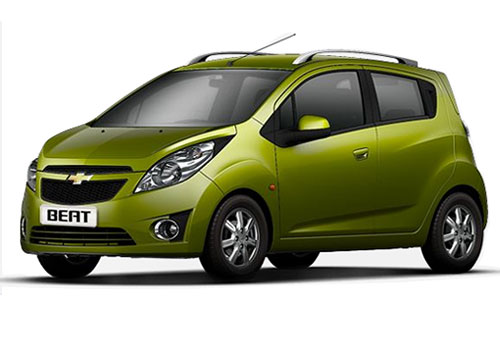 Chevrolet Beat, a good choice
Pros : Decent mileage stats and elegant interiors
Cons : Less legroom
With certain months gone by and the prices of petrol at the very peak, I decided to go in for a diesel car. Not looking in a wider span of my budget, I came over to bring my attention over Chevrolet Beat diesel. Quite attracted by the advertisements on television and after reading a number of reviews I finally laid my hands on one. The Beat diesel PS variant proved pretty good for me with almost all mid-size car features and that too at an affordable price looking at the fact that it runs on diesel.

Running on a decent engine power and a meticulous fuel economy, Beat has surely relieved my pocket and especially when I go on longer runs. The AC is pretty effective and the power steering works well for me while cruising through the traffic. With very less pressure on the transmission, it easily fetches me a good pickup and lets me attain at least a 22 Kmpl of mileage. The interiors are very elegant in design including the cup holders, the stylish dash and molds curved nicely. There is decent legroom at the front, however this turns pretty annoying at the rear portion of the car with a lesser leg space. The headroom is ample even for a taller person like me.

Approx. 936 cc engine comes pretty powerful and braking is excellent too. When cruising through high traffic areas, the Beat seems a charm and I am quite comfortable with the fact that it comes on hands nicely to my control. The exteriors and looks of the car are charming and please me all the time.

Overall, choosing beat over other mid-size cars proved a boon for me and I am a happy Chevy customer to talk to.