18-Apr-2012
By Kamal
Price: 9,03,800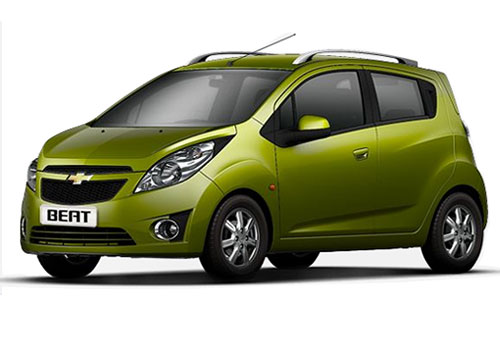 Chevrolet Beat PS Diesel - Best diesel hatchback ever
Pros : Good mileage, tall dashboard, slick steering control, sporty look
Cons : A bit over-priced, no engine temperature gauge, low rear seats, very less boot space
Chevrolet Beat PS Diesel is a plus in most aspects. It just has some minor problems but they are definitely tolerable ones. Like it doesn't have an engine temperature gauge and its boot space isn't adequate. But on the whole, I really loved the car when I first saw it. From a long time, I wanted to buy a good diesel hatchback and almost gave up the idea when didn't found a suitable one. Then, Chevrolet announced the Chevrolet Beat PS Diesel (remember initially only petrol version of Beat was launched).

I was elated and instantly decided to take a test drive of this car.

Its engine never made any noise (I was expecting some noise from this diesel engine). The EPS and gearshifts are absolutely slick and mileage is not something to worry about at all. I am getting 22kmpl. Its suspension is solid and it beats the bumps and potholes easily. Felt the jazz that its turbo engine gave and loved it

Beat looks and drives like a sports car. There are smooth curves, satin roof rails and a back door handle too. The dash is tall and has good space. The rear bumper isn't appropriate as it bulges out but this Chevy design is too attractive to actually resist. After driving few kilometers only, I knew that I wanted it and now that I owe it, I know I love it.