10-Apr-2012
By Renu
Price: 9,03,800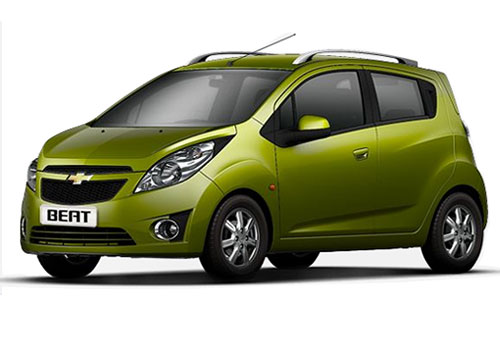 In love with my Chevrolet Beat diesel
Pros : Low maintenance, stylish, fuel efficient
Cons : Initial Cost
I was really impressed by Chevrolet Beat hatchback, right from the time when it was launched. But considering that it was only launched in petrol variant, I was a bit reluctant to upgrade my Hyundai santro with this new lovely car on the block. I felt that my long cherished pursuit of buying Chevrolet Beat could be realized when its diesel variant was launched. It's since 5 years that I have been driving Santro Zing. I like that this car gives me value for money. On low maintenance, I am getting good mileage from my car. When I buy a new car, I want the same from that car. The initial cost does not matter to me much. My only concern is that any car that I buy should remain fit for use in the long run. I don't change my cars very frequently like once in 3 years, so I wanted a car that comes from a reliable company and remain good enough for long usage.

From what I have heard, Chevrolet Beat is fantastic whether it is looks or performance. It comes with a superb brand. Then when I took its test drive, I was more than convinced. It is a sturdy car with a zippy engine, fantastic steering controls and drives in city like a dream. Now that I owe it, I can say Chevrolet Beat PS diesel is great. I have driven it for over 2000 kms and I like its pickup (top speed of 145kmpl reached in a minute or two) and the slick gearshifts. It also delivers decent economy. Its maintenance costs are going to be very low, as told by Chevy people. I will have to hardly spend less than 18,000 rupees till it covers 46,000kms.

Do I still need to say that I love my Chevrolet Beat…it is something to experience for yourself.