07-Feb-2013
By Nilesh
Price: 9,03,800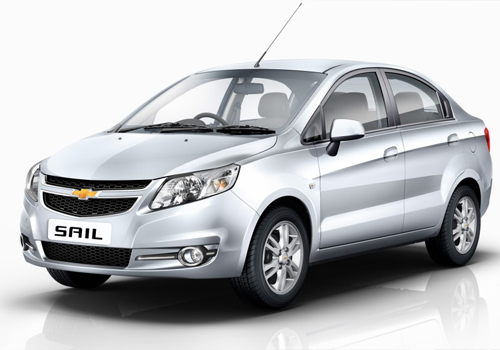 Fleeting Sedan: Chevrolet Sail diesel
Pros : Luxury interiors, stylish exteriors, swift driving
Cons : Going to point out when I purchase
I am Nilesh from Punjab. I was eagerly waiting this car and finally took a test drive yesterday. Much to talk about this car. First and foremost I would come to the price tag. This car would give a tight noose competition to Hyundai i20 and Maruti Swift Dzire. With the launch of this most awaited car, company is hoping to revive its position in the Indian market.
Driving and handling is marvelous. With its fuel efficient engine, it is very economical but I am little bit doubtful of the exaggerated claim of the company but hoping it could deliver good mileage in comparison to its rivals. I was astonished at the premium and luxury interiors of the car. It seems like a futuristic concept. Each and every thing is placed perfectly in the car. Good quality plastic is being used for the dashboard. Music system comes with Bluetooth and USB as well which is indispensable in this modern era. Enough boot space was there which was expected by me.
The exterior beauty of the car is a major attraction to bound customer for taking a test drive. Outstandingly designed grill and body colored ORVM gives it an excellent touch. General Motors has left no stone unturned to revamp its sedan segment. I was closely following news and reviews about this car on the Internet, so obviously there would be something in my mind for this car. Yes, I am going to purchase it as soon as possible and hopefully I would buy Chevrolet Sail Diesel STD with my favorite silver color.