11-Mar-2013
By Ritesh
Price: 9,03,800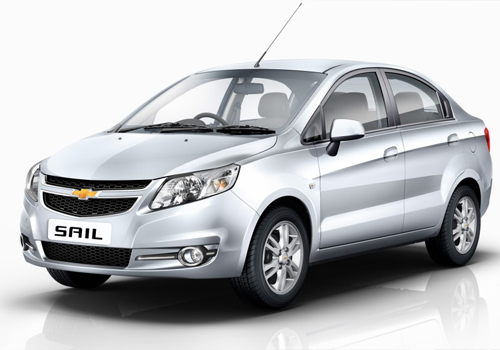 Chevrolet Sail Sedan in hatch's price, simply awesome
Pros : Good fuel efficiency, low turning radius, ample boot space.
Cons : Shock absorbers are a bit hard; tyres are small as compared to the other sedans.
Hi guys, I am Ritesh, a doctor from Ludhiana looking forward to purchase my first car. I admire American engineering a lot and I am searching for my first partner between Ford and Chevrolet. My prime concern is the initial investment and safety aspects and I value them the most. So after having a brief inspection of all the vehicles, I found myself inclined towards Chevy's Sail LS ABS. New Chevy is an entry level sedan and its price best matches with its overall offering. Car looks phenomenal from the outside, American's have always been on top of looks and this car is no exception.

I am pretty convinced of car's performance over my parameters now comes my wife, she is a heart surgeon and very sensitive over the safety issues, without her consent I can't take the decision. She examined the car thoroughly, gave a closer look to the interiors, strong body, comfortable seats, Anti lock breaking system, advanced breaking and easiness of driving all these aspects resulted in her positive consent. She took a test drive for conformity on the aforementioned abilities of the car.

After a close examination of the Chevy's Sail LS ABS, we were pretty convinced and finally we purchased it 20 days back, enjoying the sweet ride has put me in trouble, I am without car again as my wife takes it everywhere she wants and we always find problem in setting our schedules for a common layout but no problem, on weekends we like to go on long drives and the excitement of the journey enthralls both of us. Thanks to Chevrolet for providing a sweet, safe and secure ride at the amazing price, whenever we drive I can clearly witness the feeling of safety in my wife's eyes that the car provides and this gives me a very proud feeling to own the American pride.