14-Feb-2012
By Kapil
Price: 9,03,800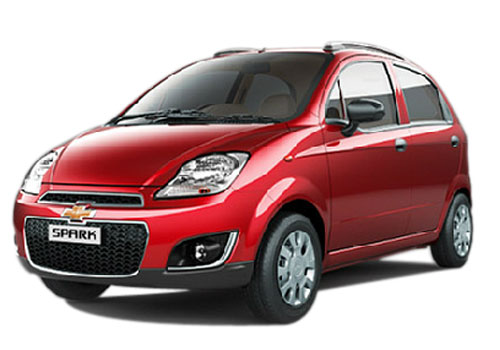 A good rugged car made for high end performance
Pros : Good looks, high fuel efficiency and a very rugged vehicle
Cons : Interiors are not promising and made with bad quality upholstery
I have been driving Chevy's spark for the last 4 years and it's a best value of money car designed with the whole purpose to give rider the high end performance with almost nil expenditure on maintenance and after sales service. I have purchased it under the offer of 3 years of free maintenance cost including expenses for oil change and small here and there charges and spares too will be provided by the company at reduced prices. I am a big fan of cars and my passion includes driving at high speeds like a sports car, I purchased Spark to fulfill my hunger of speed and company's huge trust in the vehicle made me confident of a long term service commitment.

Spark is nothing short of an action packed package designed to perform on all sort of terrains and under any kind of circumstances. Engine is powered by a sports car engine runs like a leopard and pickup is simply stunning. Tyres are broad to grip the road hard. Suspension is good and great to bear any kind of road from potholed muddy village roads to smooth highway road. Car is equipped well to carry 5 passengers and good boot space is an added advantage car provides to people who like to go on long drives. Interiors are spacious and both the rows are provided with good legroom.

Spark is the only car that fulfills dual aspect, it's a sports car for speed lovers and at the same time it's a brilliant family conveyance for city as well as on highways. It's a best value for money vehicle designed to run, run and just run.