02-Jul-2012
By Jasveer
Price: 9,03,800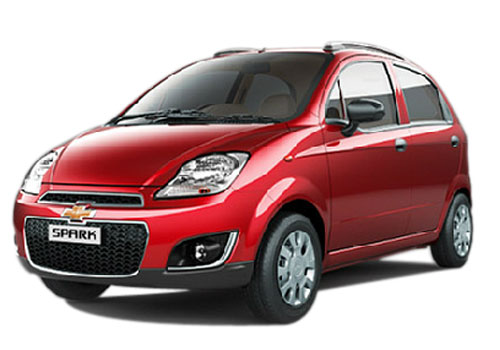 Chevrolet: A sparkling gift for my parents
Pros : nice body, decent average and reasonable price
Cons : not available in diesel
On 50th anniversary of my parents I wanted to gift my parents which my dad could handle easily. After test driving a lot of cars I finally found one perfect for my parents. When I took the Chevrolet spark on a test drive I found it so smooth and easy in driving with its power steering. Also the car has a powerful engine which I was sure my dad would be looking for in his car.

The car has a superb look which would suit my parents' personality very nicely. Also the car's interiors are very soothing and intimate and at the same time very comfortable which is perfect for mom and dad. The power windows and central locking system also adds up to my parents' comfort which means a lot to me.

I'm also happy with the interior and accessories. The air conditioner is quite powerful and the music system with fm radio will give immense pleasure to my music loving parents I'm sure.

The average given by the car is quite decent at 14 kmpl in city and 18 kmpl on highway. But one thing which I think is missing in the car is that it does not come in a diesel model. But I guess that's ok with my parents as the rising fuel prices won't affect them much as they don't have to travel long distances and not much in the city as well. So it's not a big problem.

I'm so happy to find a perfect gift for my parents. I can't wait for the day to come and see their sparkling eyes to find SPARK as their gift. Wish to see them go on a drive in their new car on their 50th anniversary. A Superb gift for them.