09-Oct-2012
By Suresh
Price: 9,03,800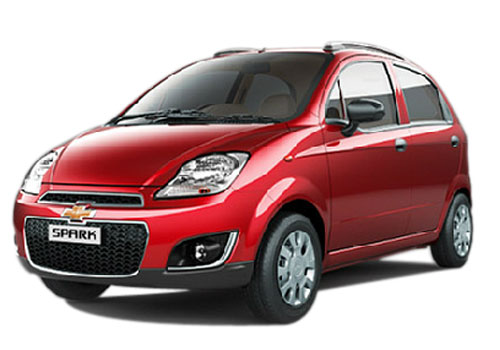 Chevrolet Spark, reasonable for all my money
Pros : reasonably low price, good mileage, easy to drive with good brakes
Cons : none
I am a small employee of a medical company here in Delhi. I have been working here from almost last one year now. And since that time only I have been saving money to buy myself a small hatchback which proves to be very reasonable to me in all the aspects. With being reasonable I also wanted a car which is easy to drive in heavy traffic of the city. Finally two months ago I found such a car and I immediately purchased it.

The car is Chevrolet Spark 1.0, and I should say that this car has developed a special bond with my heart. My car is easy to drive with a very good suspension for me. It clearly proves to be a very reasonable car both at the time of purchase and in the running it as the mileage it gives is quite good according to me. I should also say that the car has very good looks which are very fresh as compared to the other small cars available in the Indian car market. It gives a very fresh feeling with the looks in the first glance I have on it each day.

The interiors of my car are very comfortable with all the needed features available in it. Power windows and central locking system enhance the overall feel of my car. The air conditioning system available in my car is very powerful and results in a very quick cooling of the car cabin. The music system with FM radio gives me plenty of entertainment when I am driving the car. The mileage which my car provides is a good figure of 14 km per litre. Here I should make a special mention that my car has a very good or rather I should say an excellent braking system. This makes my car even safer even at high speeds. With a very good braking system my car is also very easy and convenient to control even for a new driver of cars like me. It is very easy for me to maneuver my car through the heavy traffic of my city.

I should add here that if a car is easy to drive then it automatically makes the journey more comfortable and soothing for any one sitting behind the steering wheel. The only problem I have is that the service stations of my car's manufacturers, Chevrolet is quite less as compared to most of the companies available in the Indian market.