08-Mar-2013
By Ramesh
Price: 9,03,800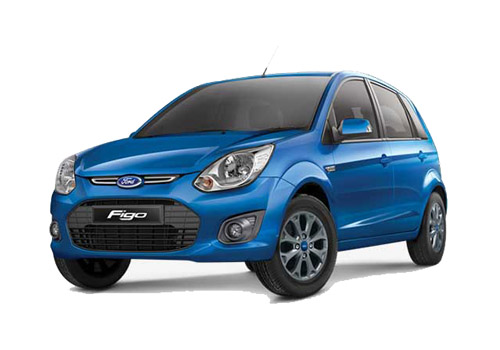 Ford Figo Celebration Edition comes at right time
Pros : Trusted rugged vehicle, good fuel efficiency, handling is great, easy to drive, low turning radius
Cons : Slightly high maintenance cost, spare parts are costly
Ford unveiled the celebration edition of the company's bestselling Indian model Figo named as Ford Figo Celebration Edition Petrol. On this auspicious occasion, Figo which is tagged as the best family car completed its three years of glory. I am Ramesh from Surat and on this day my Figo (petrol) also completed 26 months successfully. It's a best car I have ever driven and can be regarded as a multi utility vehicle which serves the purpose of a sedan, a powerful SUV and an equally wonderful family vehicle for all terrains.

I have driven it on almost all sorts of terrains from muddy to potholed but I never found myself entangled in an emergency situation. Ford Figo Celebration Edition Petrol is a very trusted vehicle and offers high durability and ease of driving on the roads which can easily take the breath away of any wagon, this brings confidence over the rugged inbuilt musculature well empowered to tackle the worst of the worst.

My Figo is slightly old now and after having a glimpse of the new goddess, I am looking for the exchange offers available but have not received information of such an offer as of now. Keenly waiting for the company's response over this, I have been in touch with many of the company's dealers and they are expecting the same offer to be rolled out by the company soon so keeping my expectations alive, I am keeping my fingers crossed till the time news pops in. Congratulations to Ford on the successful completion of 3 years, it's been 3 years of exaggerated happiness for me as I am enjoying the sweetest ride that takes all the worries away and provides sheer driving pleasure coupled with best value for money, expecting the same to be continued for a much longer duration of time and waiting for the launch of the exchange scheme.